We started our adventure on the Lehigh Rails to Trail at the Colbert Trailhead. It's located on Colbert Lane by the Graham Swamp Conservation Area in Flagler County, FL. The trail is about 3 miles one way, making for a 6 mile round trip cruise.

The parking area has bathrooms, water fountains, a bike tool station, and a trail map so you know where you're going. But it's a pretty straight shot. From the parking area you have to take the side walk to the start of the trail, but it's not too far. The sidewalk leads into the woods on a board walk.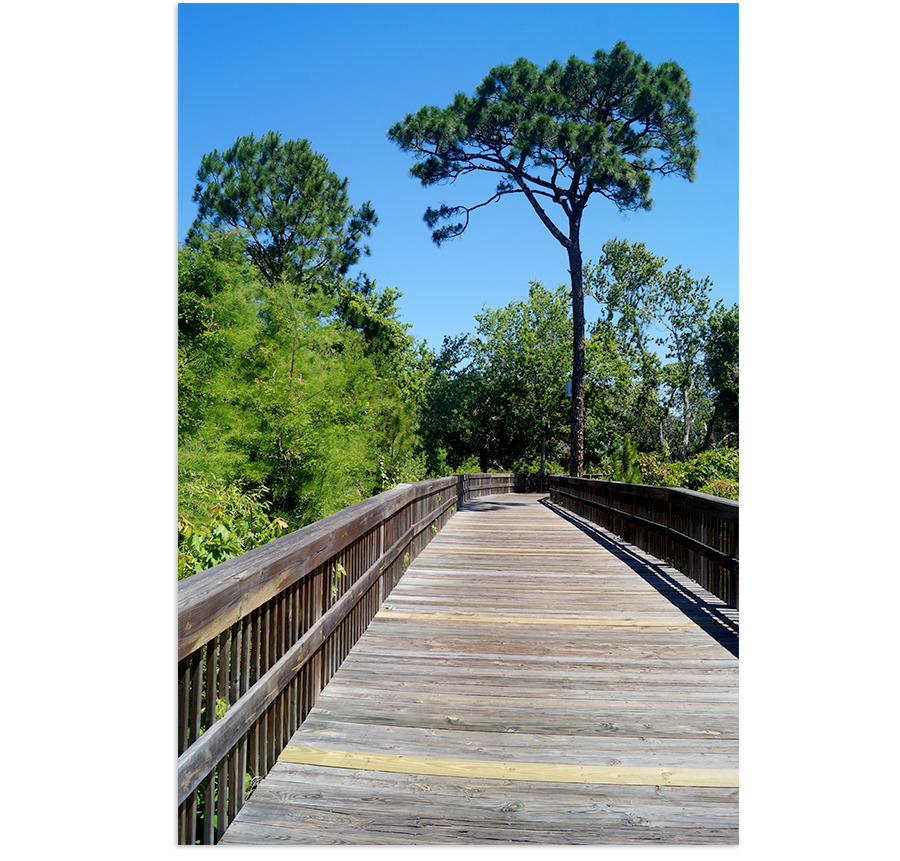 Its pretty bumpy, but it's a nice walk, about 400 yards. While walking on the board walk we saw a HUGE gator in the swamp!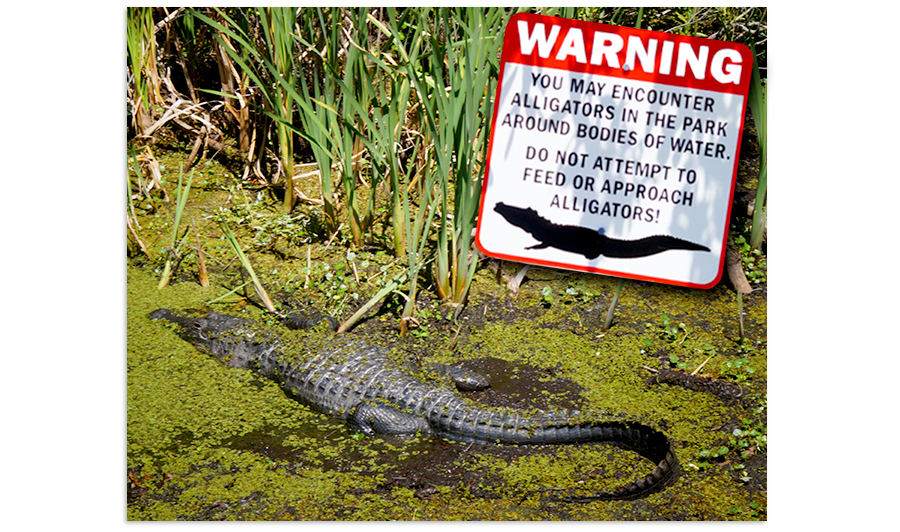 Once on the trail, the pavement is very smooth. The path is about 10 feet wide with mile markers along the way. Awesome for calculating our speed and distance. The path is beautiful and goes right through the jungle and swamp.
The vines, palms, and trees give a cool vibe on this trail. The canopy overhead is great for some shady spots which are much need in the Florida sun.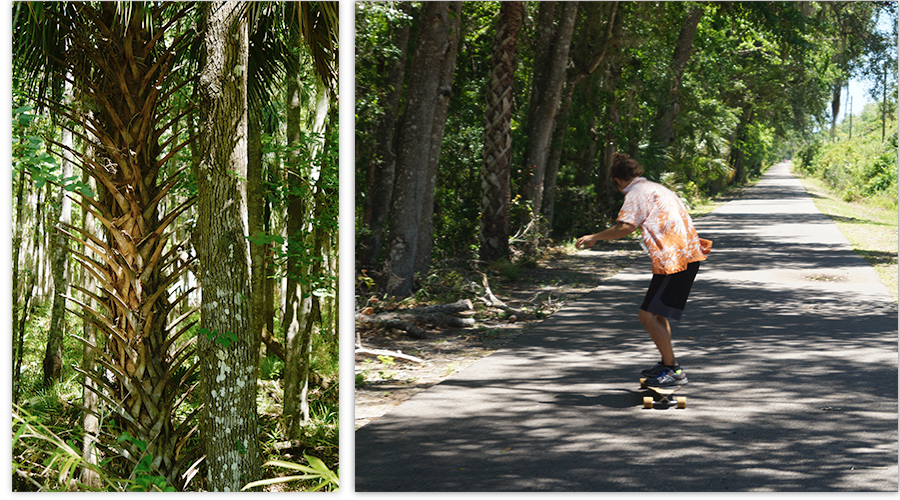 The path leaves the jungle at some points and runs along the road on sidewalks until it reunites with the smooth pavement.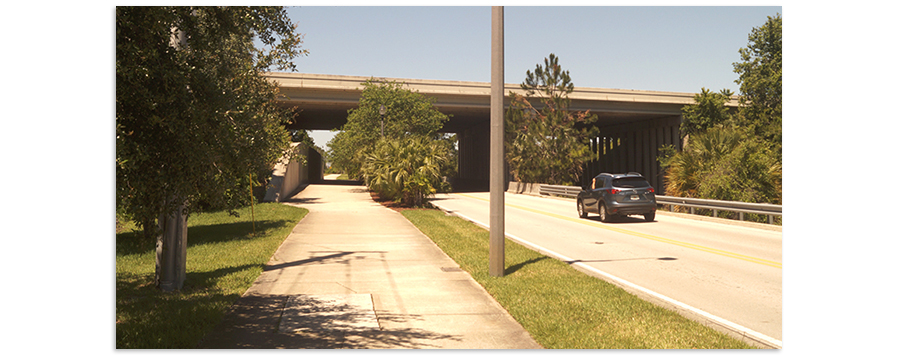 The path runs along a river and crosses over a few bridges, too. On this cruise we saw an alligator, a turtle, a snake, and plenty of birds.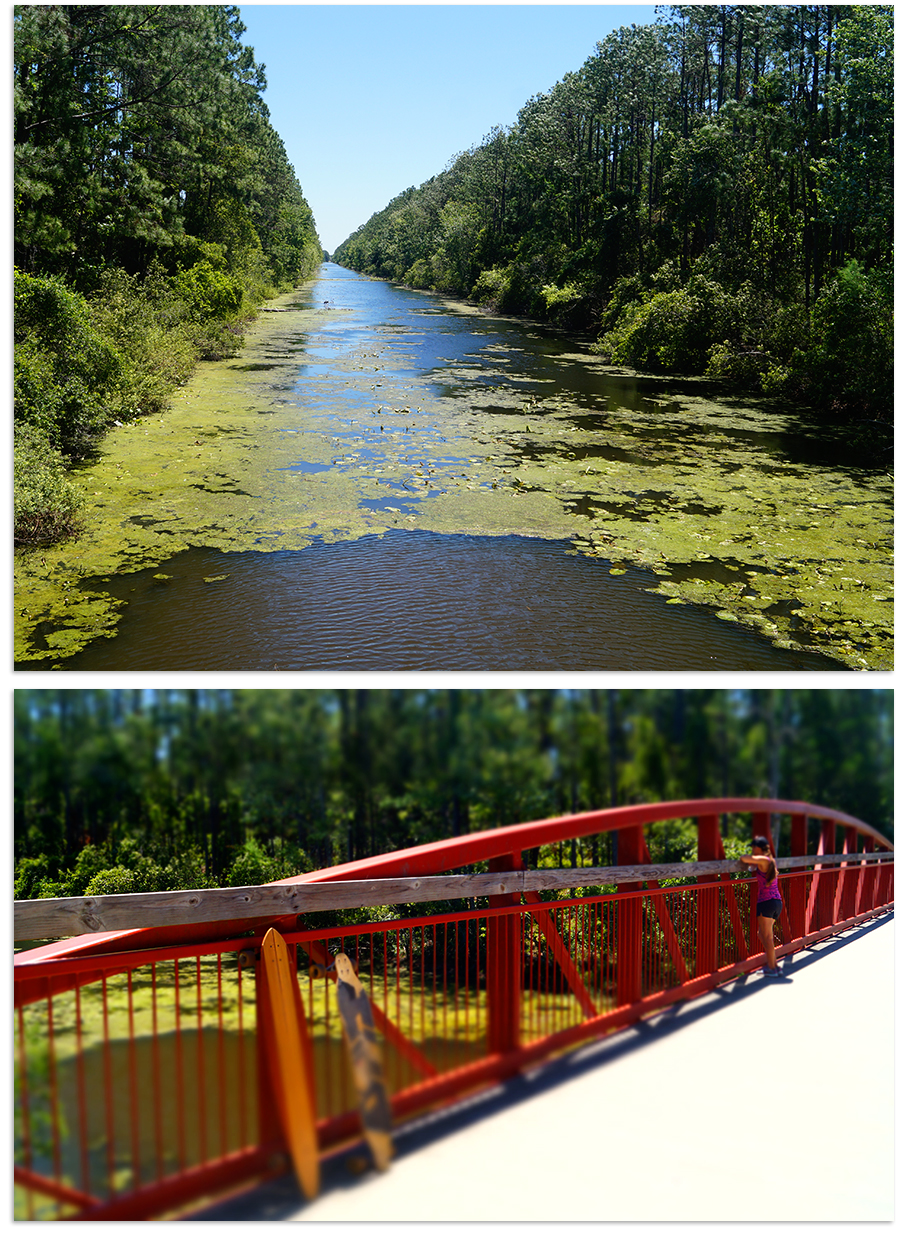 If you're looking for this path, here is the trail head sign you should look for. And here is one of our Blue Streak Classic Pintail boards! To pick up one of your own click HERE! Thanks for your support!