The first time we drove across the country, in the article Eastward Travels, we spent time stopping at independent skate shops and checking out the local longboard scenes as we went. Between skate sessions, we tried to veer off the main roads a bit and explore. One of the places we explored in Arizona was Picacho Peak State Park.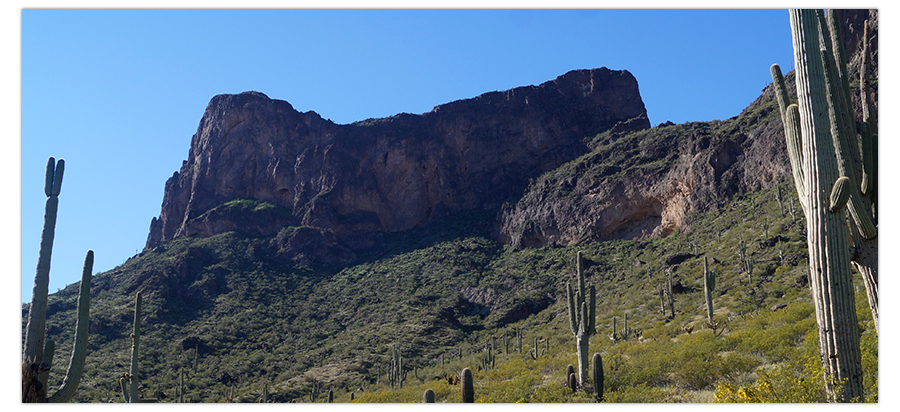 This peak is in the middle of the desert near Tucson. The hike was about 2.5 miles and got pretty busy. Once we experienced how awesome the hike was, we could easily see why it was so popular.  It starts at the campground/picnic area with a steep ascent toward a cliff face. From there was a surprising change of direction as you suddenly descend and wrap around to the opposite face of the peak.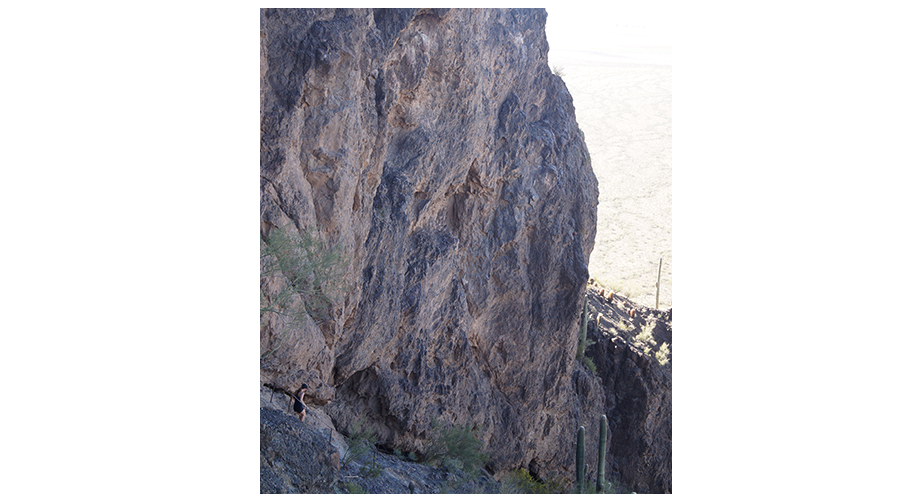 The descent was steep and rocky with steel cables to assist you as needed. Once on the other side you get the view of the vast desert. This area also has Saguaro Cactus which we found out that we love!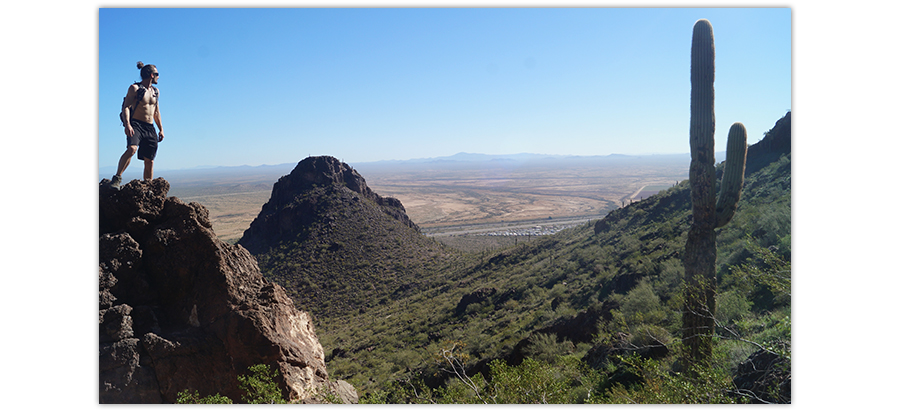 This area is known for having some military bases, we saw some A10 Warthog fighter jets flying across the desert.

Then the fun began as the ascent from there was also steep and rocky. There were more cables which were fun to integrate into the hike. Like we mentioned, the hike was popular so there was a feeling of camaraderie as you watched others work their way up or down the cable lined trail.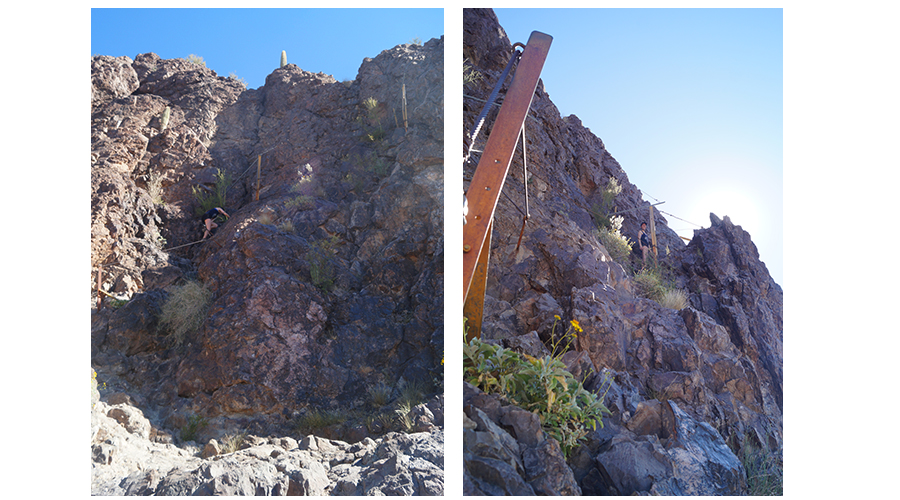 The cables gave a unique feel to the hike, allowing you to use your upper body making it feel like more of a challenge than just walking. In some spots we decided to avoid the cables and trail and climb up the rocks instead, just to make it feel more intense and get the adrenaline going a bit. From the top you are rewarded with a 360 view of the vast Arizona desert. It was a great place to have lunch.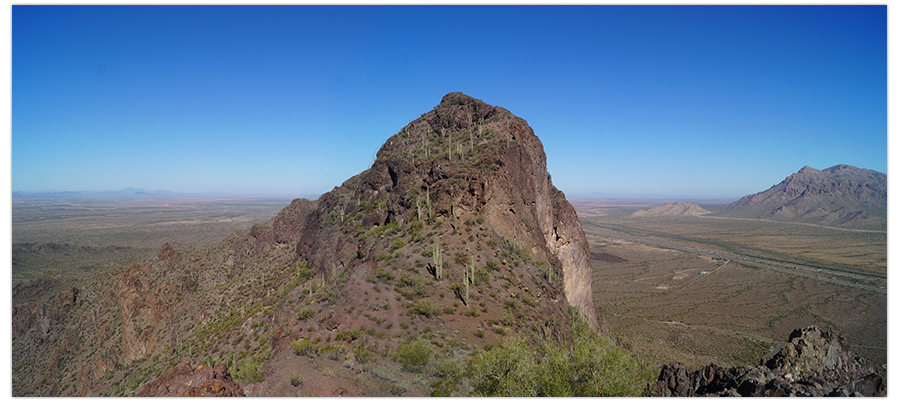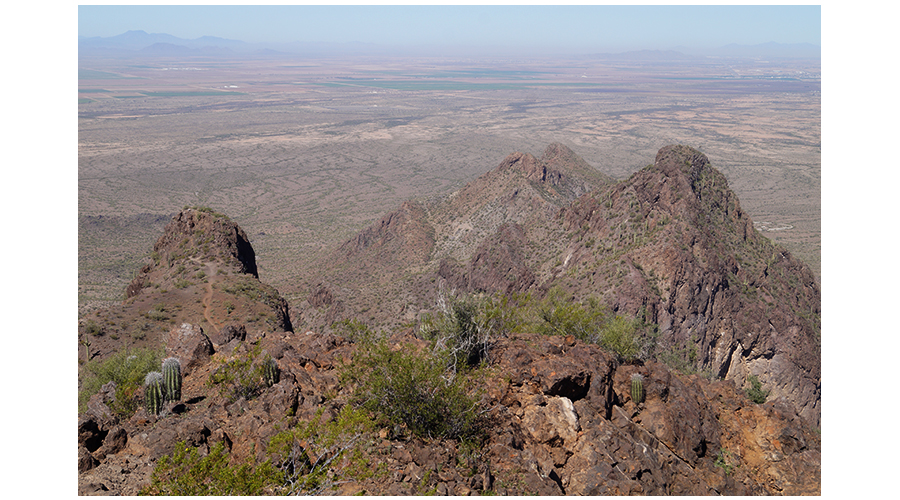 Another cool part about this hike was that even the way back was fun and slightly technical, using the cables for the opposite needs as on the ascent.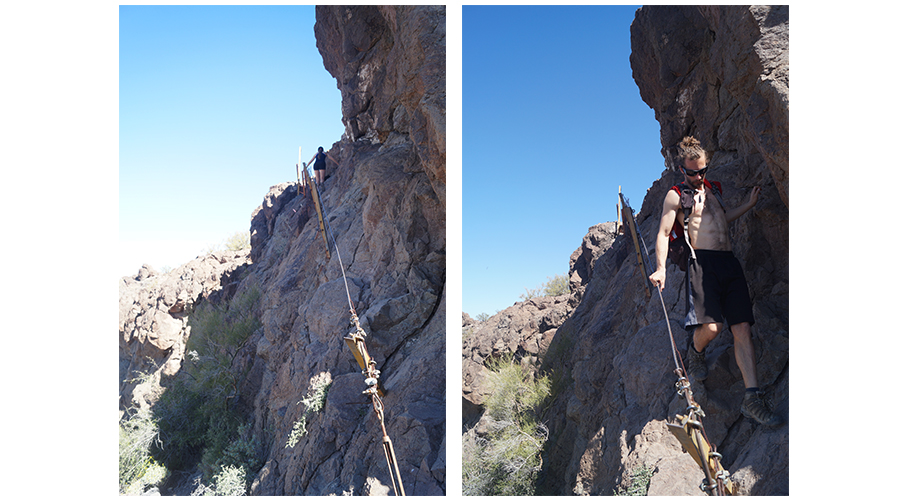 We really enjoyed this unique hike and enjoyed the challenge. It got pretty hot, as you might expect, so bring plenty of water and don't miss the cool little park at the bottom near the parking area!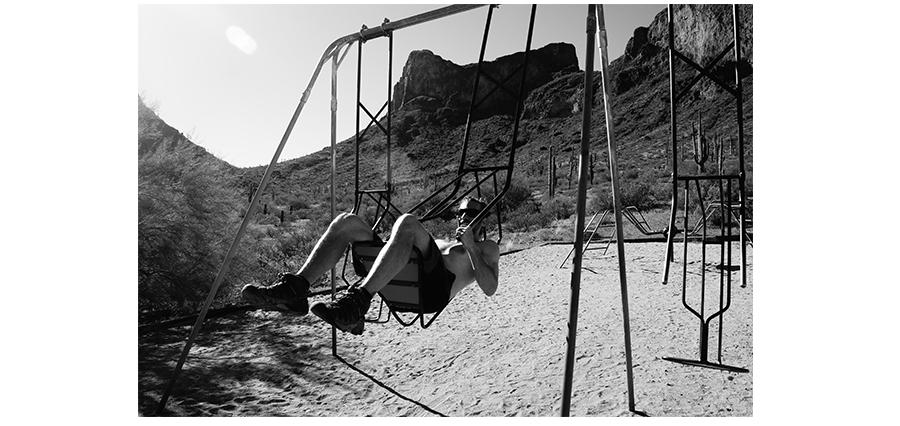 This was one of our off road adventures during our Eastward Travels, you can check out our Eastward Travels article to see more of the longboard adventures such as the Lehigh Rails to Trails path, the Prairie Creek trail, the Iconic Kona Skate park, and the fun we had at the Possum Creek skate park!
Thanks for reading about our adventures and help support The Lost Longboarder blog by picking up some of the cool gear we make at our Lost Coast Longboarding store!