The Prairie Creek Preserve path runs along County Road 2082 in Gainesville FL. This is a 16 mile asphalt path through a Florida nature preserve. It was an awesome ride. The pavement is smooth, not quite butter, but it was great with soft wheels.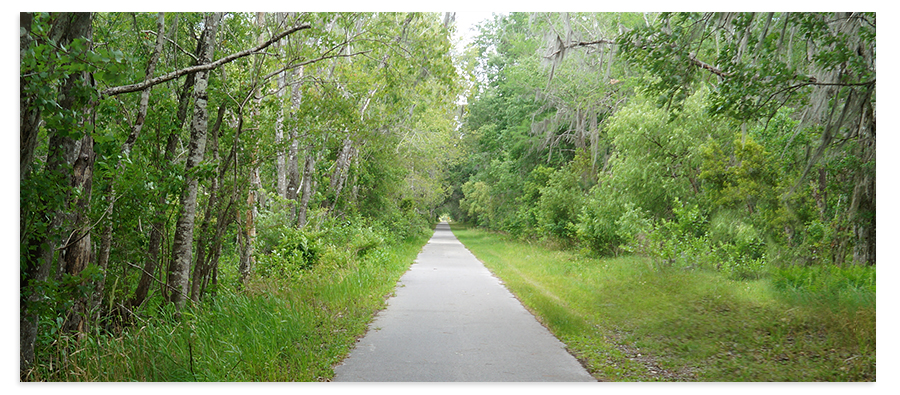 The path is around 10 ft wide and runs through a number of forests, swamps, fields, and even by a lake.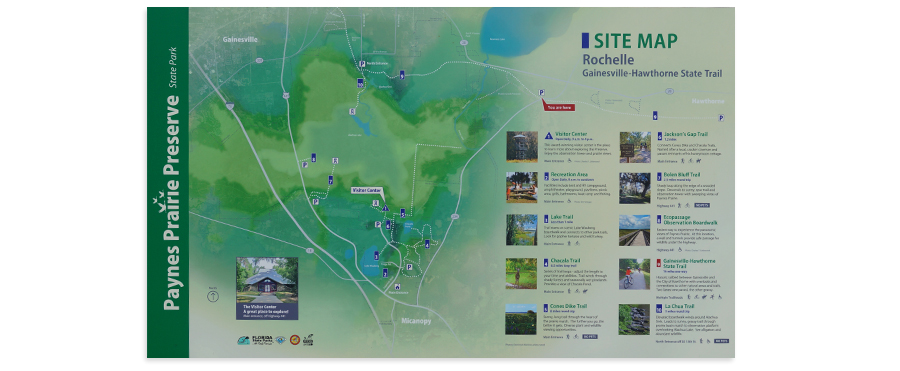 A great feature of this path is the measurement marks. It makes it great to know how far you are going, and it helps set a pace or figure out your average speed. We rode on the path 8 1/2 miles out and back, totaling about 17 miles and it took us about 3 hours. We got about 6 mph average.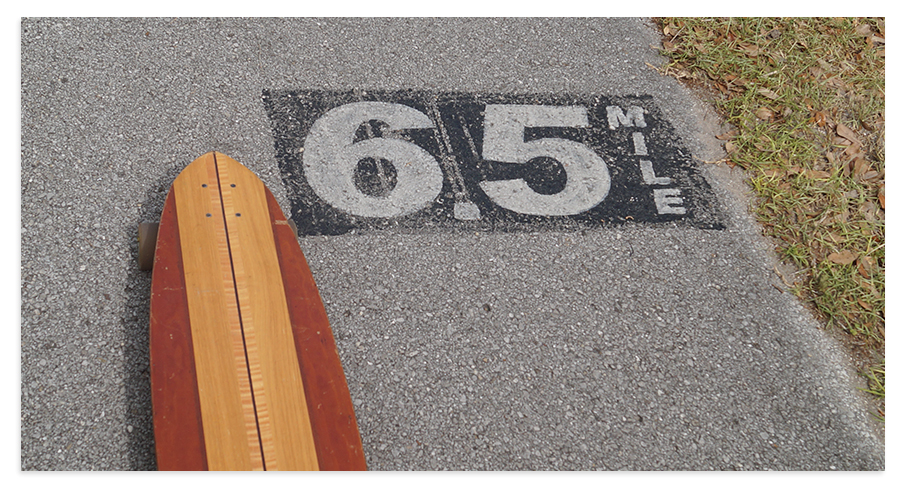 The jungle environment is great to look at while your cruising. Florida is hot and humid so it is also great to have shade provided by the canopy above. On our ride we saw 1 turtle, 1 snake, some HUGE cows with horns, some squirrels, and some lizards. There are a few stops along the path with benches and hiking trails.
The swamps were low while we were there, but I'm sure its cool when there's more water and some gators. I enjoyed the ferns and huge palms the jungle had to offer, it was a green ride… 😉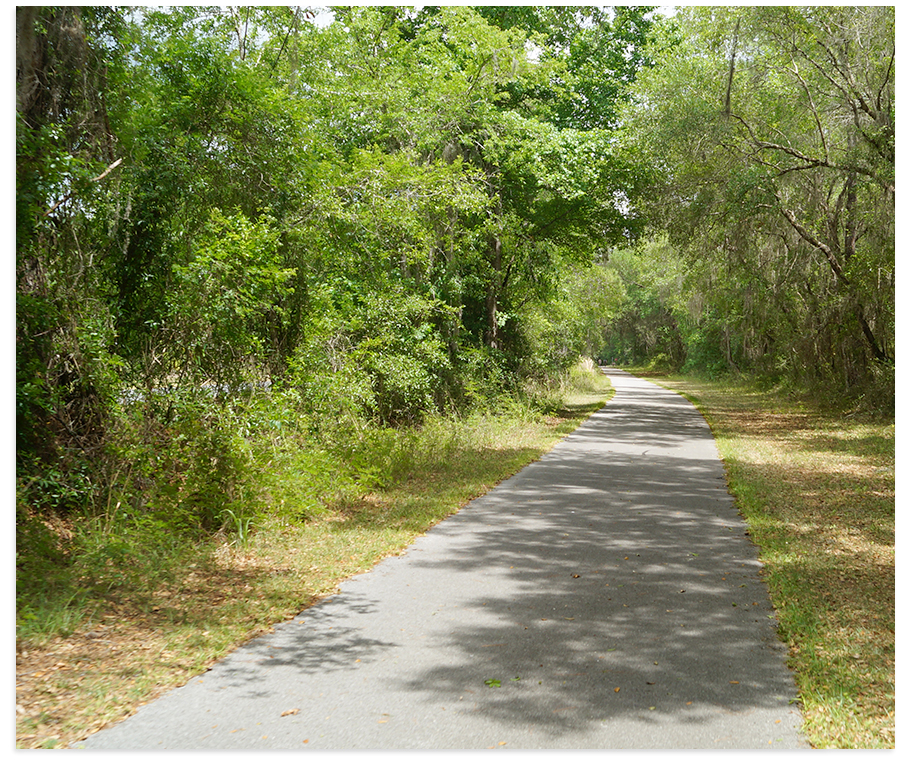 The path is pretty flat with some very gradual elevation changes. The path crosses a few streams over wood plank bridges along the way, they were really loud and bumpy, I walked over them.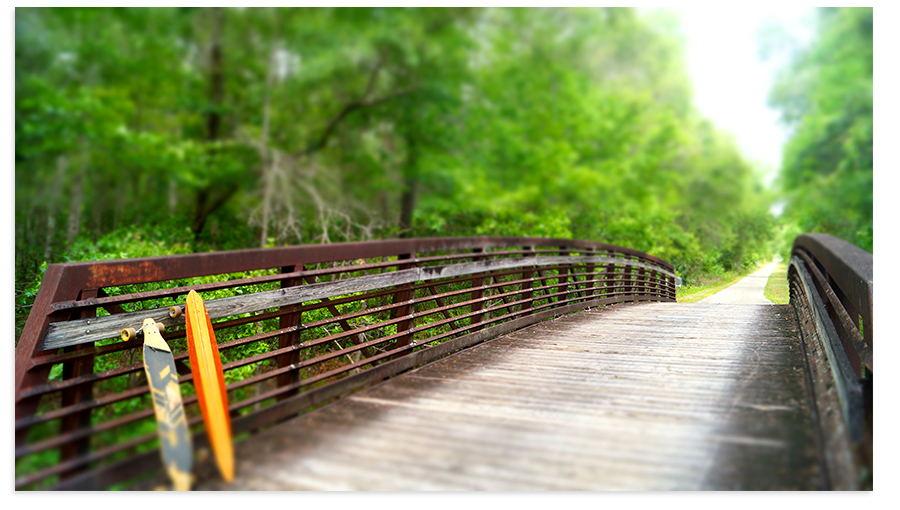 The path also crosses a few other country roads, some of the roads are fast open roads and the cars zooom by. And some of the other roads are small sand roads.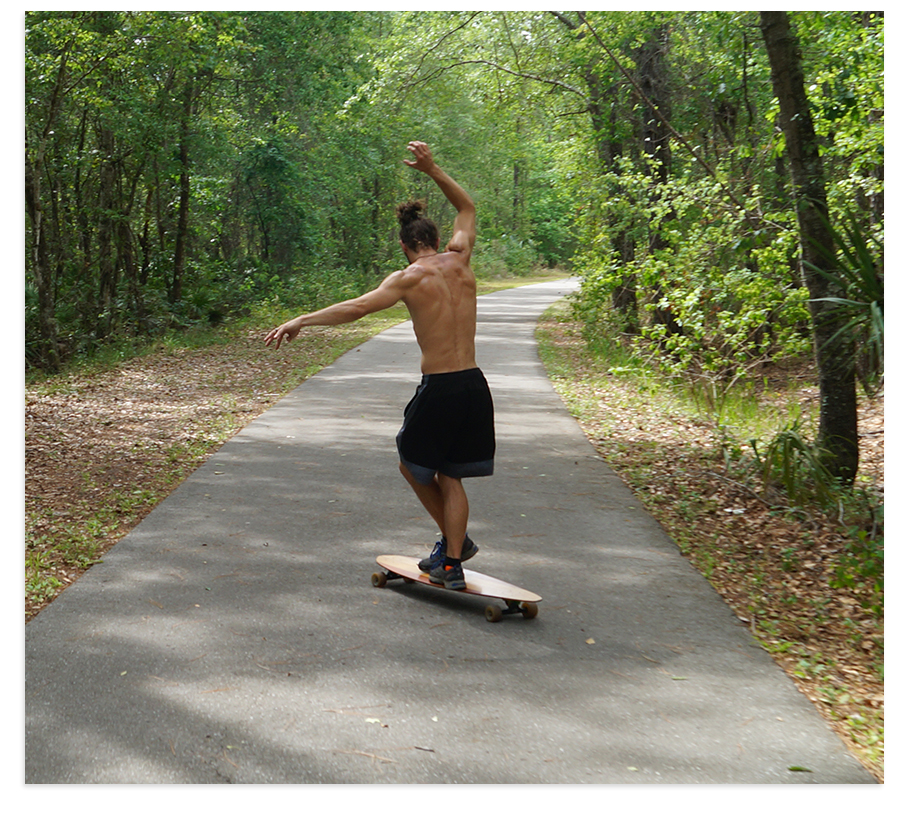 This was a great cruise, it was also a great workout!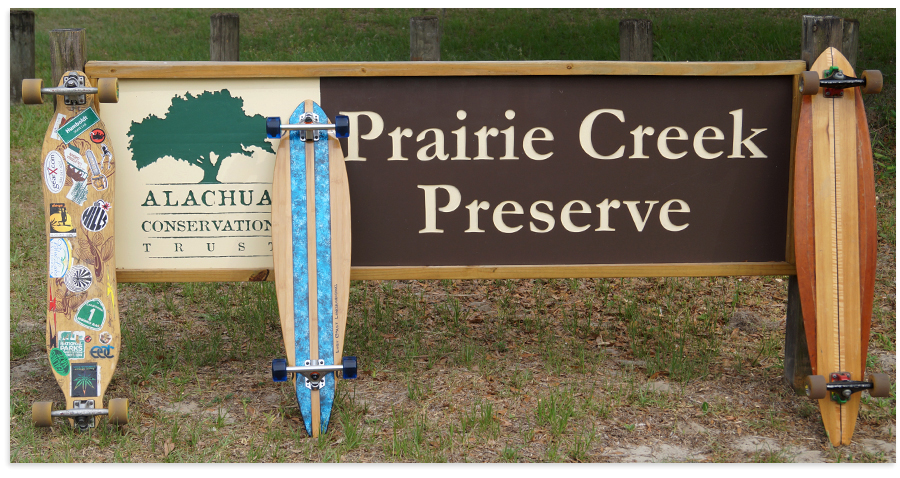 Here's a picture of some the boards we cruised with, my Loaded Vanguard, BOHO boards pintail, and our Lost Coast Longboarding Classic Blue Streak pintail. You can pick up one of our boards HERE at our store! Thanks for your support!