Rio Grande del Norte National Monument makes one of our top ten longboarding experiences. The North entrance of the National Monument is located near Questa, New Mexico.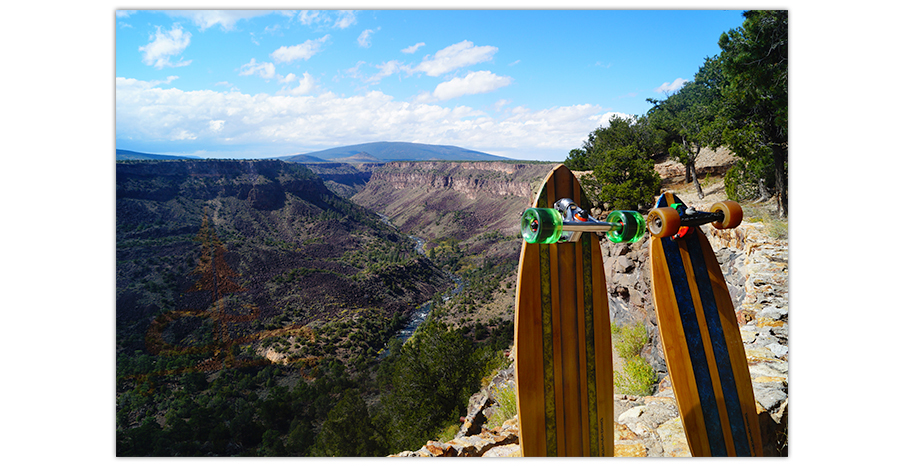 This area is a National Monument that overlooks the Red River and the Rio Grande canyons. There are multiple hiking/biking trails in the area and smooth paved roads making it great for longboarding.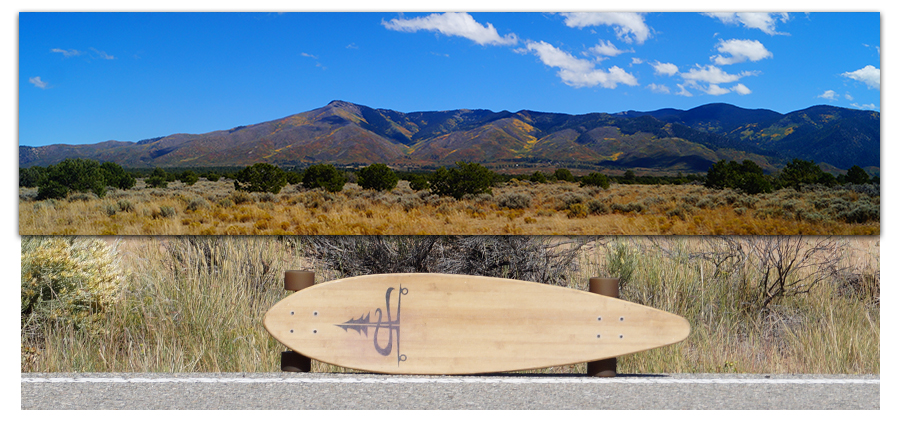 There is a fee area as you get closer to the gorge and it's $3.00 for day use, but it is worth the $3 to skate this fun loop!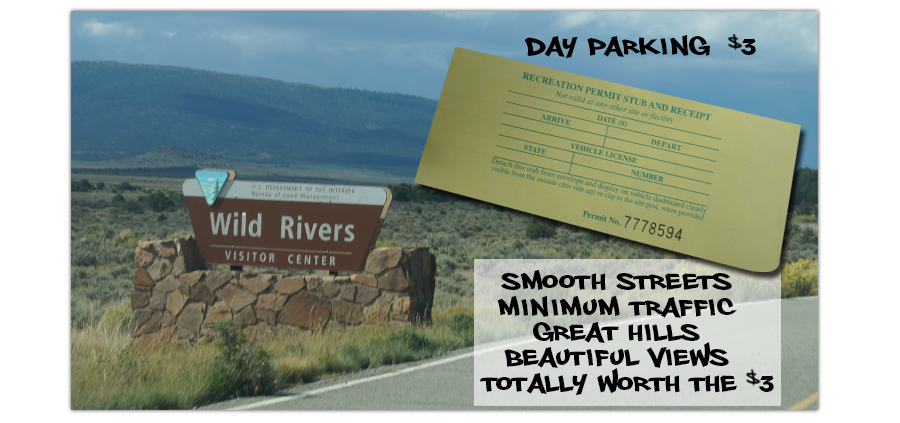 There are also beautiful campgrounds here right next to the gorge. We parked at the parking area at the bottom of the hill. The first mile is an uphill kick. At the top of the hill, the slope mellows out and the road splits. We went right (south) to begin the loop.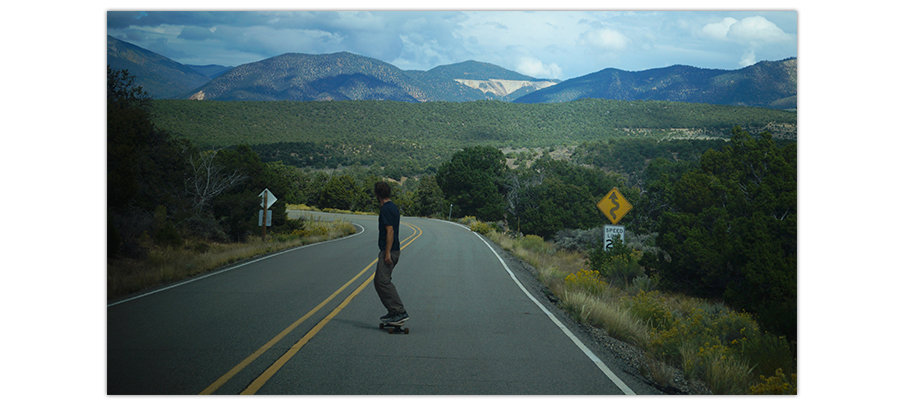 As you are cruising, the road has lots of mellow downhills and curves. There are also a few straight a ways and some kicking. On one of these straight a ways we had to swerve to avoid a tarantula.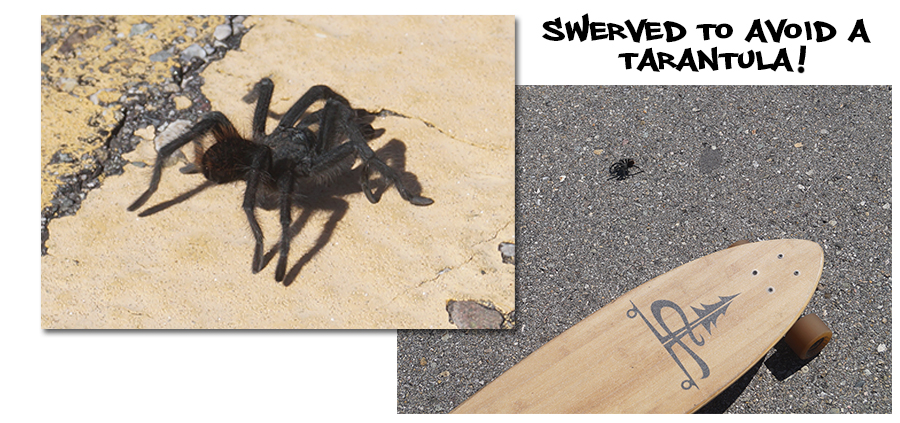 While you're making your way through the monument you overlook 1,000 foot cliffs, see the Rio Grande to the West, the mountains of Carson National Forest to the East and some desert scenery. We skated this trail in the fall and there were beautiful fall colors.

While we skated this loop, there was minimal traffic. As you make your way around the loop you head North and this is were the Red River Canyon comes close to the road, allowing for a glimpse down the steep gorge walls.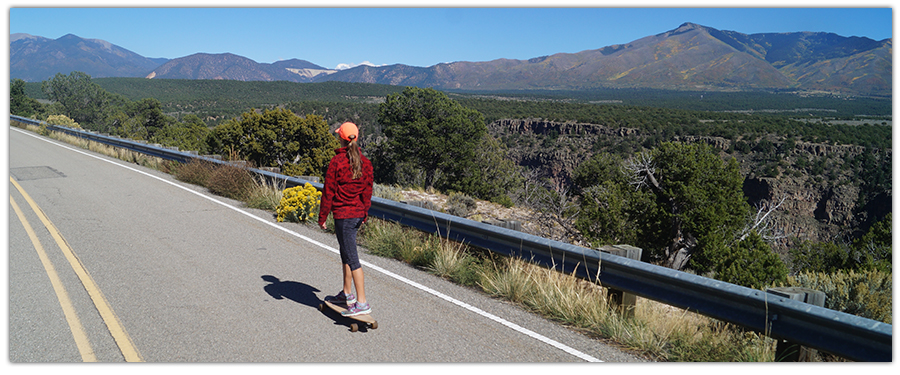 The second half of the loop, on the East side, is a bit faster with some downhills.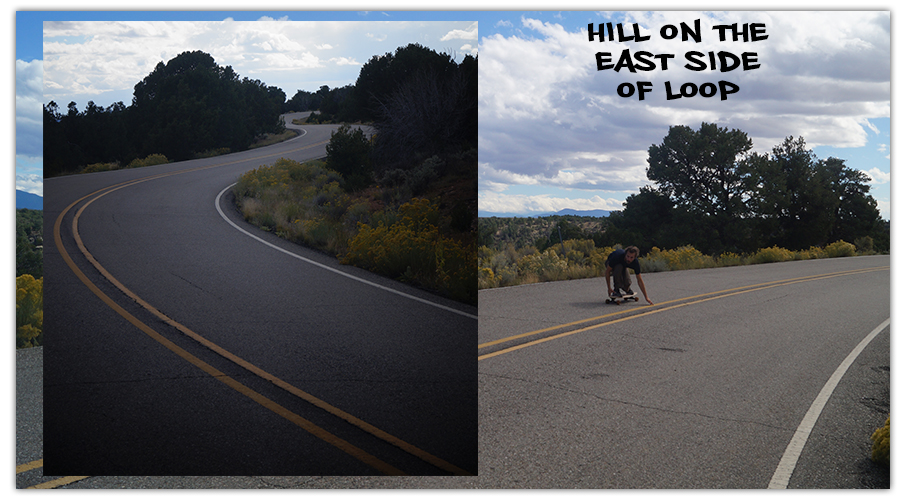 There are some curves and fun hills, as well as some downhill straightaways that were great for practicing power slides.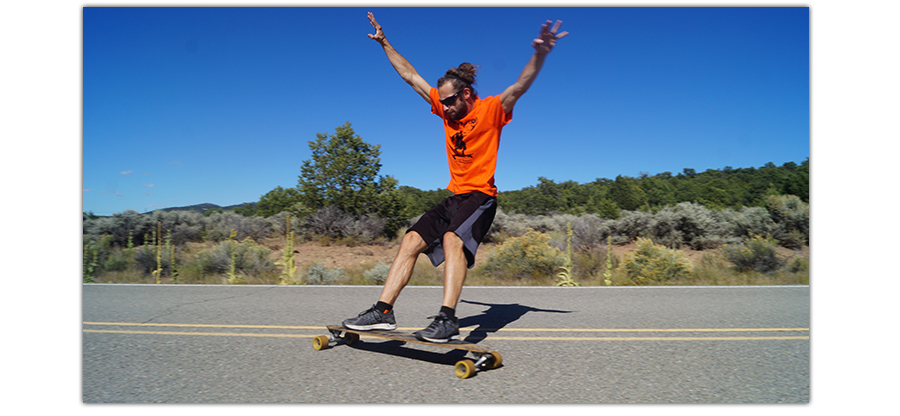 As you make your way to the North end of the loop, you find yourself at the top of the hill. The main hill is about a mile and a half long and pretty steep. You can really build up some speed by the time you get to the bottom of the hill.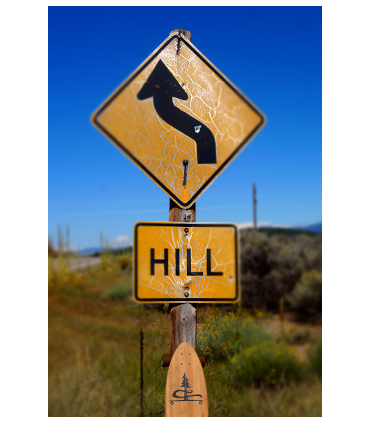 The bottom of hill transitions to another uphill allowing you to turn around and ride downhill back to the parking area. All together the loop totaled around 8 miles. This run had it all; smooth roads, mellow hills, steep hills, curves, straightaways, minimal traffic and spectacular scenery!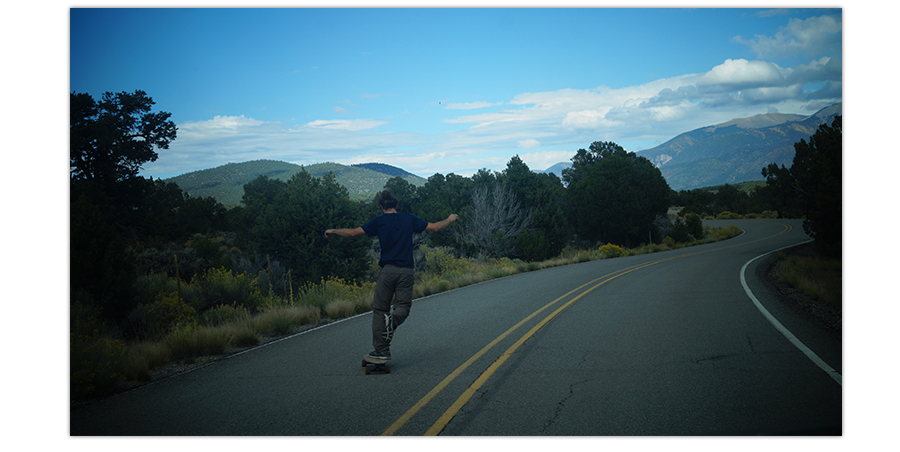 If you would like to see some of the cool hiking in New Mexico, check out our article on Diablo Canyon, a unique campground near the Rio Grande.  Please check out our hand crafted longboards and t-shirts at Lost Coast Longboarding, and if you have any questions or comments about this longboarding adventure, please leave them in the comments below! Thanks for the support!