My favorite hill to ride in Yreka, California is on Foothill Blvd. Foothill is on the East side of Interstate 5 on the North end of town. The hill starts close to the intersection of Foothill and Juniper Drive. If you are kicking uphill, the hill begins about 60 yards uphill from the propane tanks on the left.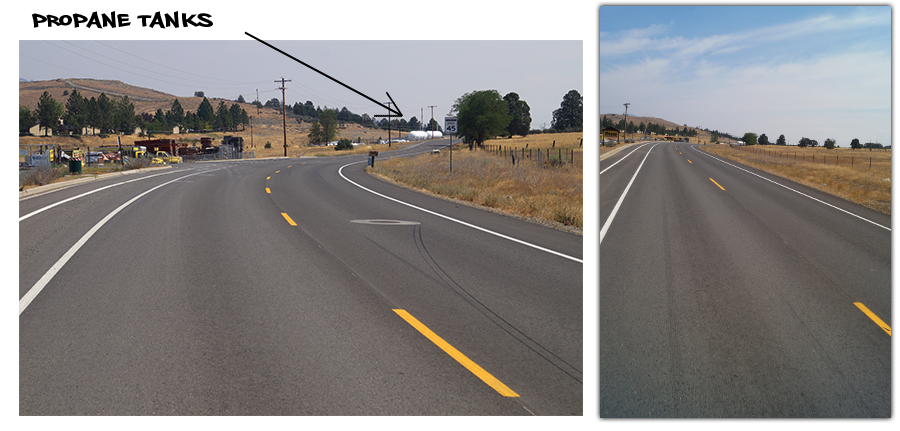 From here, the streets are smooth as you cruise down the hill. Traffic is usually pretty light. There are also bike lanes which are great if there is traffic. But be careful using the bike lanes, there is quite a bit of gravel in them.

The road winds downhill past an old cemetery and a lumber yard, and also allows for views of the mountains on the other side of town. 

The steepest part of the hill is at the transition between the winding portion of the road and the straightaway.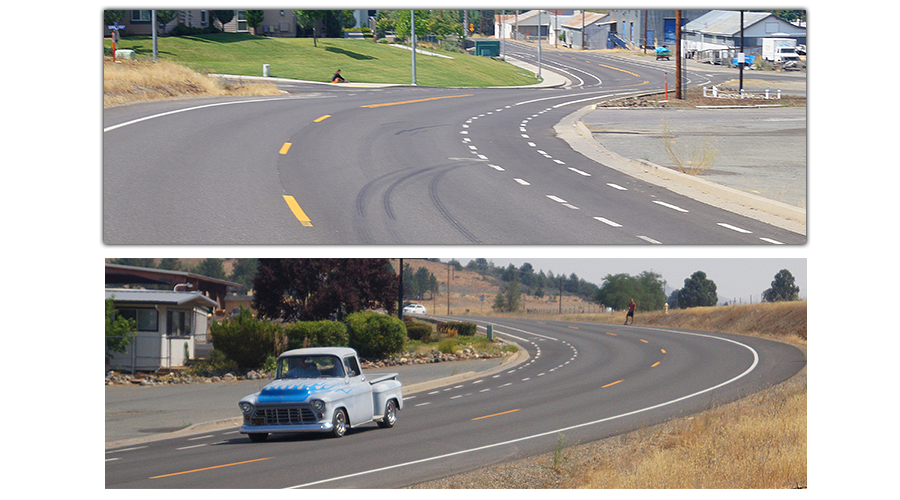 The straightaway is in front of Shasta Courtyards Apartments. It's easy to build up speed and slide on the straightaway. This is a great opportunity to practice slides because you will need to stop abruptly at the train tracks. I would usually foot brake to the train tracks.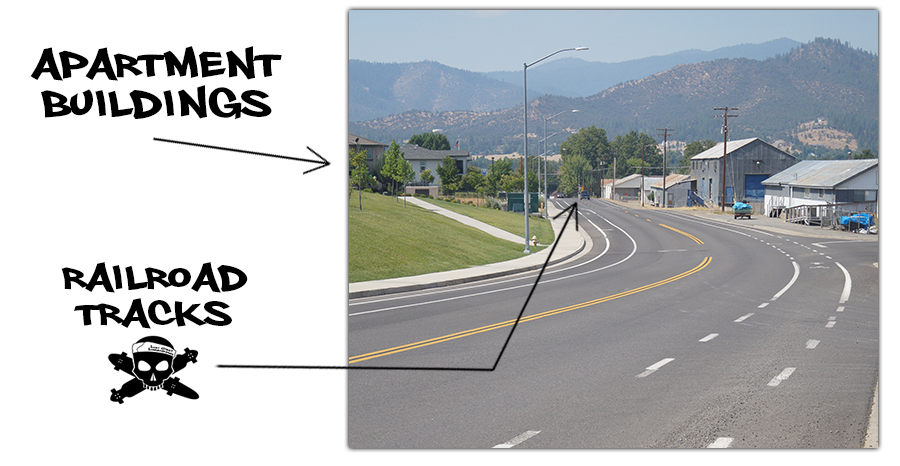 The road continues downhill after the tracks past the on ramp and into town. From here there are plenty of places to skate around. You can read about some of the other places to skate in Yreka here!   Or click the photo below with our Bigfoot Boarding t-shirt!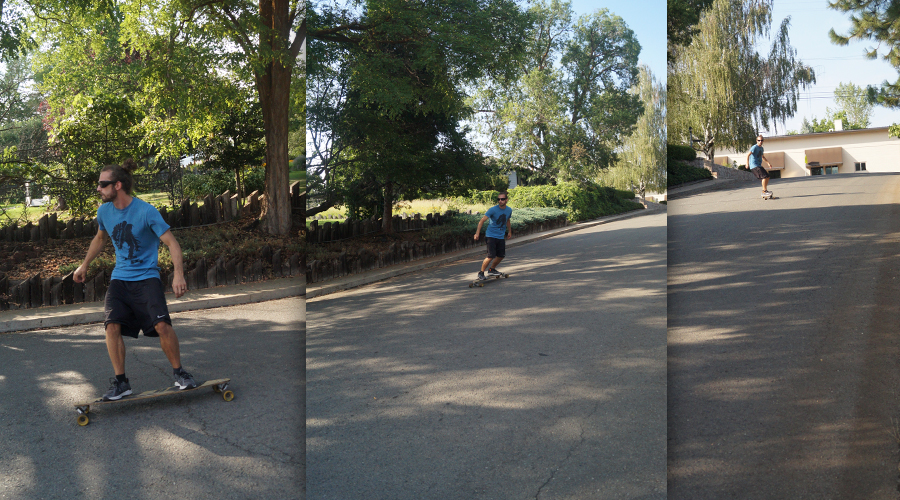 The only part of this hill that I dislike is the train tracks. If anybody has any methods for getting over tracks please let me know in the comments below! Check out some of our hand crafted t-shirts and boards at our Shop, and as always, thanks for your support!