We usually do the majority of our hiking in the west, but we were travelling through Arkansas so we decided to explore a little. We went to a place called Pedestal Rocks, about 28 miles North of Dover. When we got there, there was a large sign, a big parking lot with bathrooms and a map. We chose to do the Pedestal Rocks Loop which was about 2.2 miles round trip if you stay only on the trail.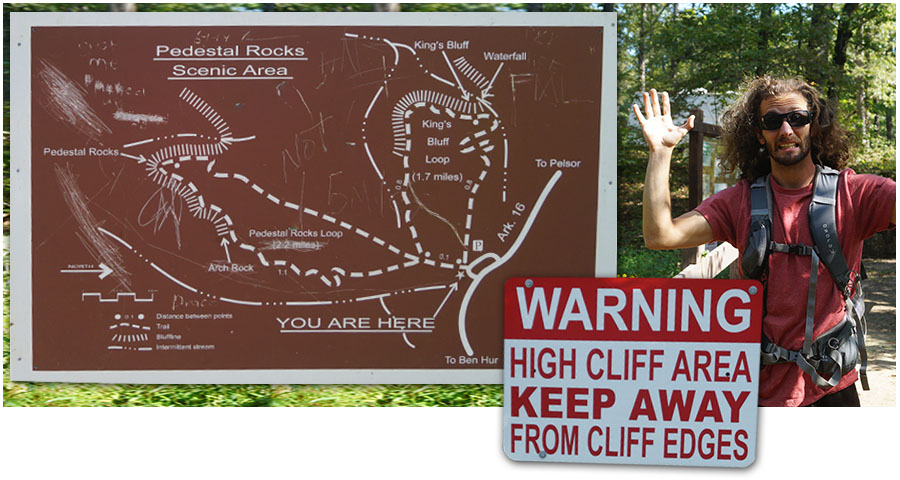 The trail begins as a easy to follow hike through the woods. We saw quite a bit of poison ivy. Eventually, you come to the rocks that jut out as you overlook the vast forest.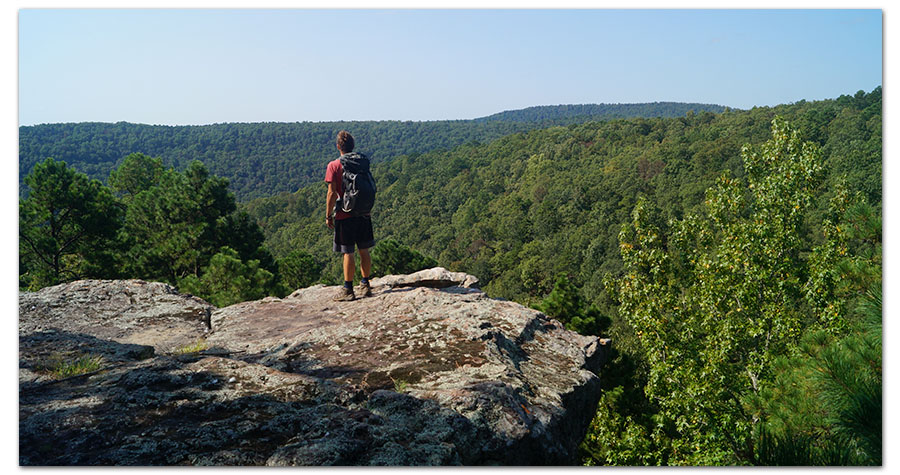 It was cool being on top of the rocks, but of course we wanted to climb down and explore inside of them.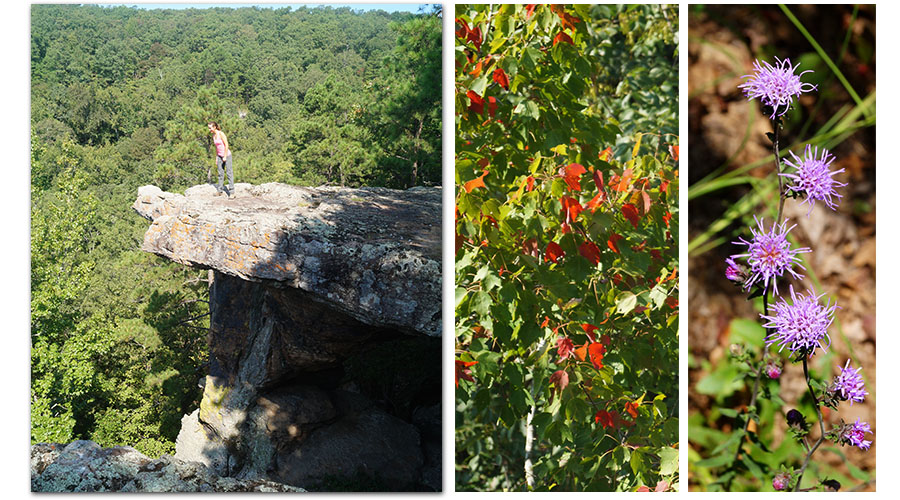 We found a trail down and took advantage of the opportunity to climb around, inside, and up the rocks. There's just something about climbing stuff that gives us satisfaction from the challenge.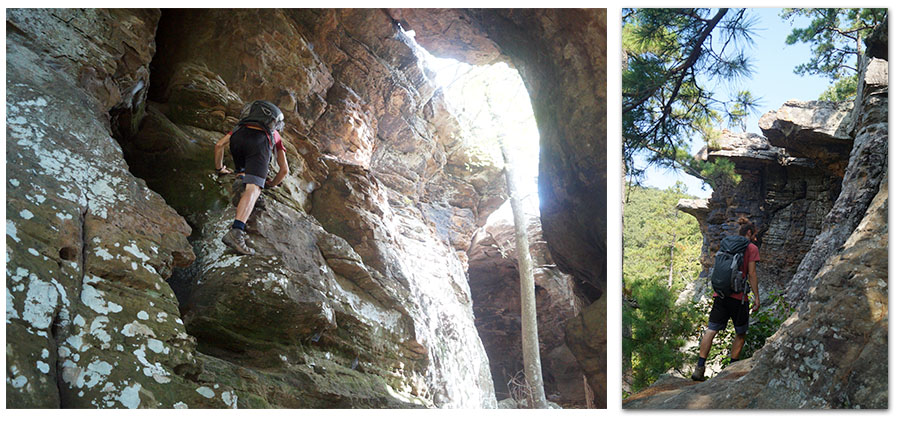 We spent a lot of time climbing on the rocks and caves. Scrambling up walls and rocks to find more caverns.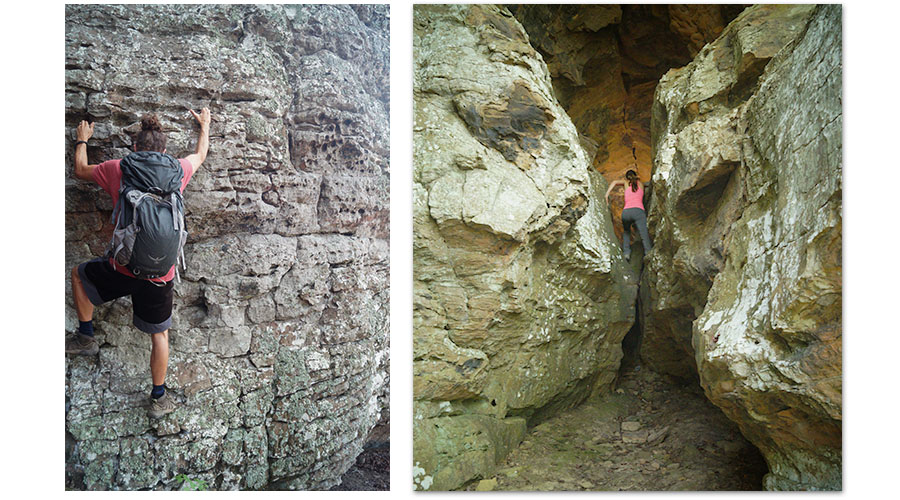 As we were climbing around we found some cool big caves that went back pretty far. We also saw some arch like structures and some window like structures.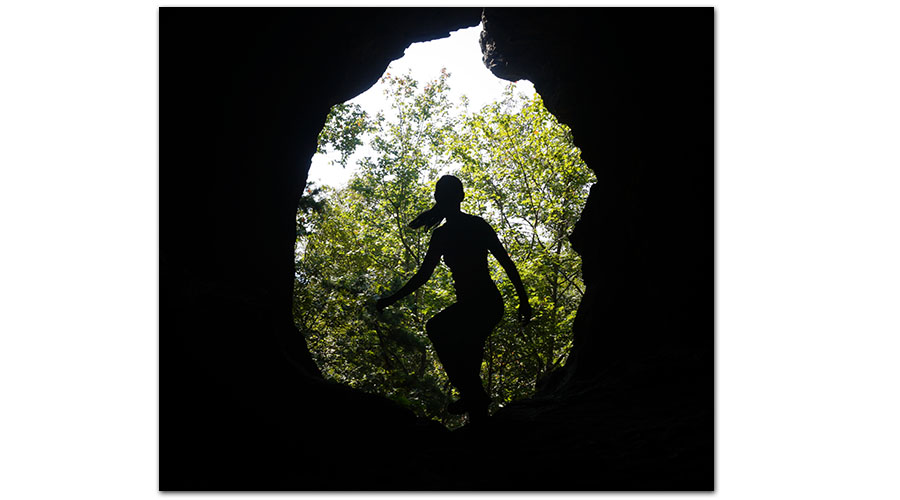 We had great time climbing, jumping over rocks, and exploring in the woods.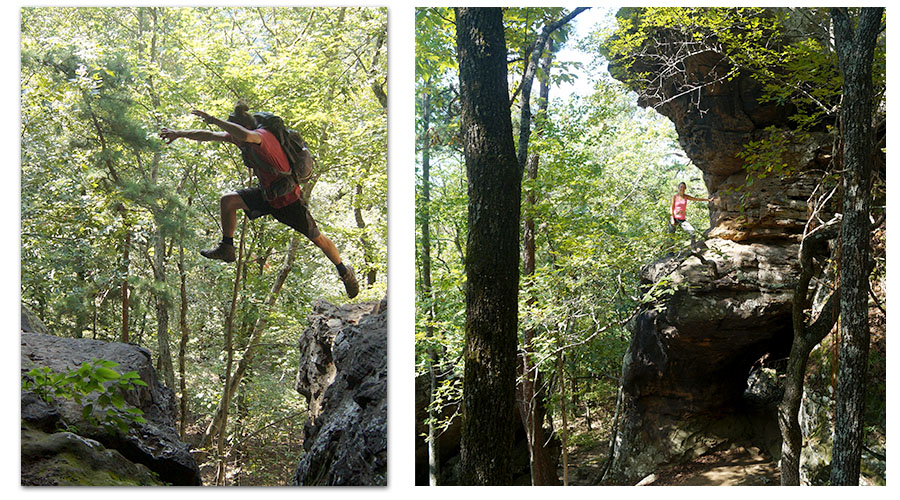 After we had had enough climbing around we climbed our way back up to the trail and checked out some more of the forest views. Along the cliff there was a fence to keep people from falling off.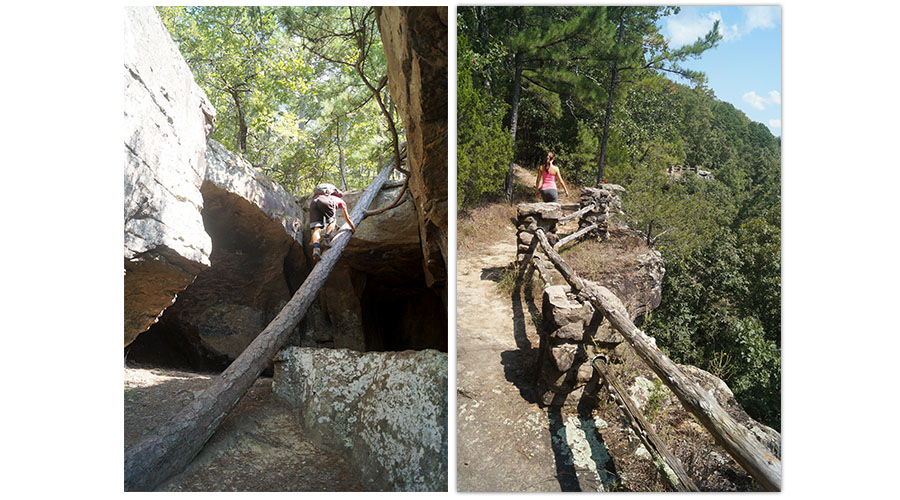 walked back through the woods to the parking area. Turned out to be a great spontaneous hike. The geology was so amazing here! Before this experience in Arkansas, nothing really came to mind when we thought of the state because we had no idea what was there.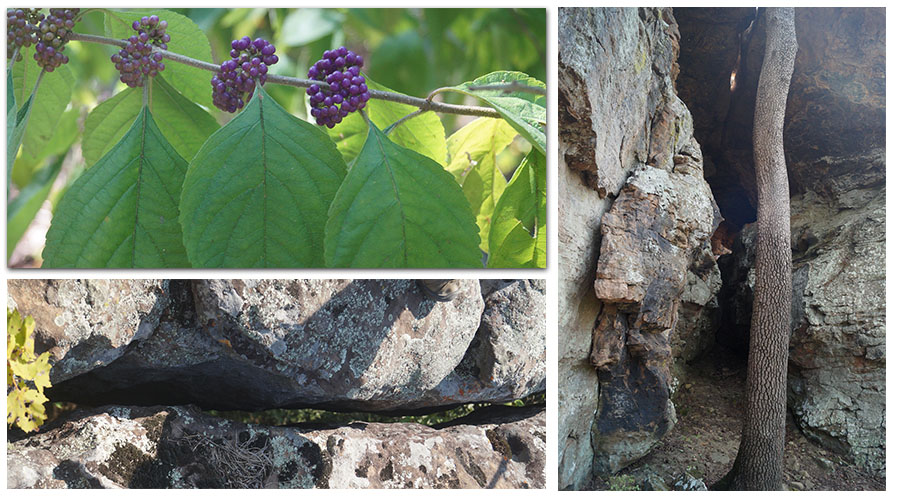 This adventure gave us a new perspective on the state of Arkansas and it seems like a worthwhile place to return to and do more exploring! We hope you enjoyed reading about our adventure at Pedestal Rocks. We didn't get an opportunity to longboard in Arkansas, maybe next time. Thanks for your support, and please feel free to check out our shop at Lost Coast Longboarding where we hand craft longboards and t-shirts to keep us on the road and exploring!