We had the opportunity to test a new product in the longboarding world, The Funing Board. The Funing Board is a detachable skateboard power device that allows you to freely switch between electric skateboard and regular skateboard. As an avid longboarder, I enjoy the necessity of skill and coordination to longboard, I also love the exercise and workout involved in longboarding. Because of this I have not really been interested in electric skateboards, but this device is kind of a game changer.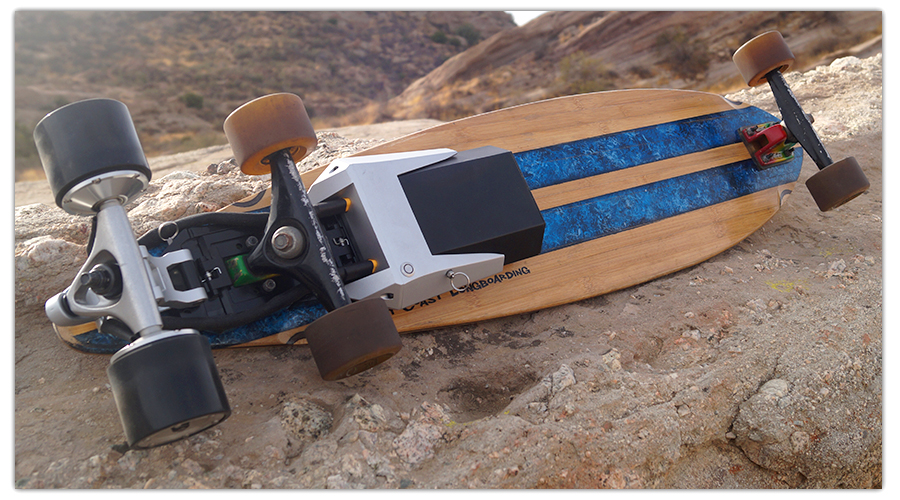 The Funing Board set up comes well packed with everything you need to start your electric boarding experience.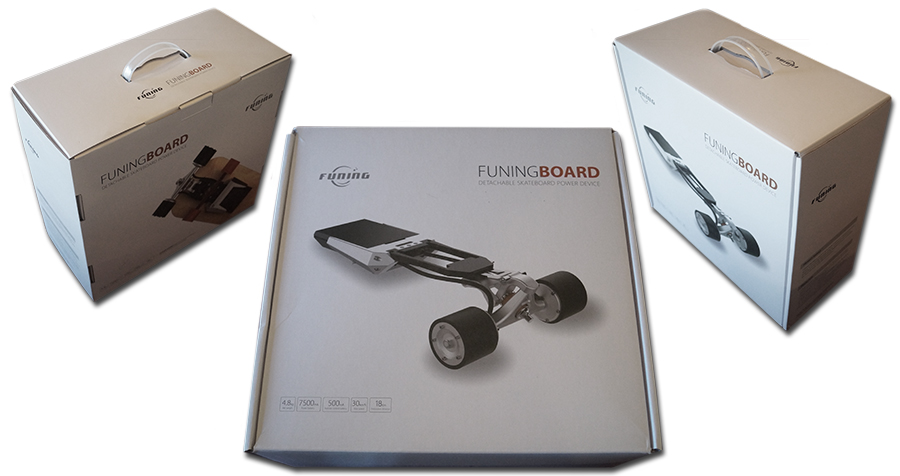 In the box you will find: wheels with motors and trucks, control unit, battery, wireless remote, attachment plate, battery charger, remote charger, skate tool, and all necessary hardware.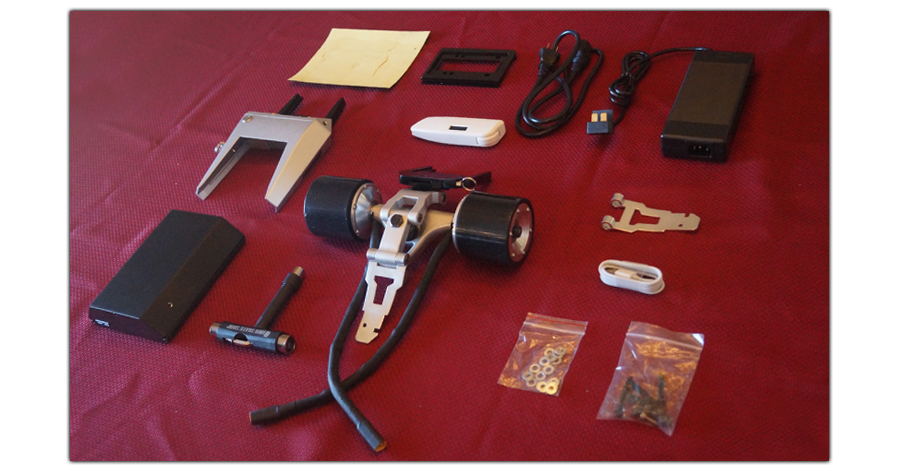 The ability to completely remove your motor and battery pack allows you to have your good old regular longboard back! It is also a huge benefit that the attachment and un-attachment of the motors and battery pack literally takes less then 30 seconds! The attachment plate mounts over your existing truck base plate. This took a few minutes to install because you have to remove your kingpin and hanger to attach it to the screws. This piece is great because it only requires a one time installation and then it stays on your longboard, allowing everything else to attach super easily. Once the attachment plate is installed, everything else just slides on!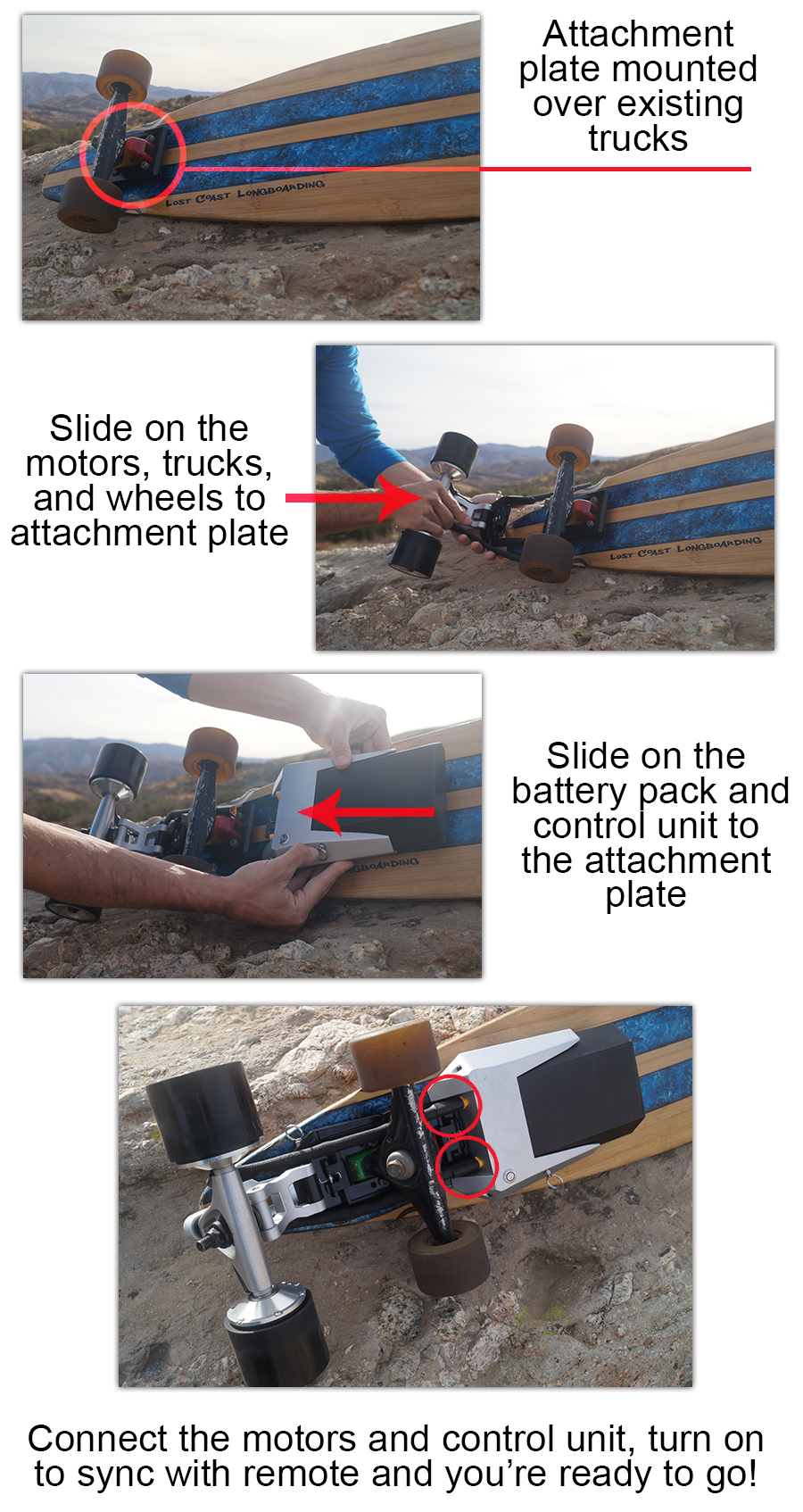 Here's the fully assembled Funing Board attached to our Lost Coast Longboarding Classic Pintail.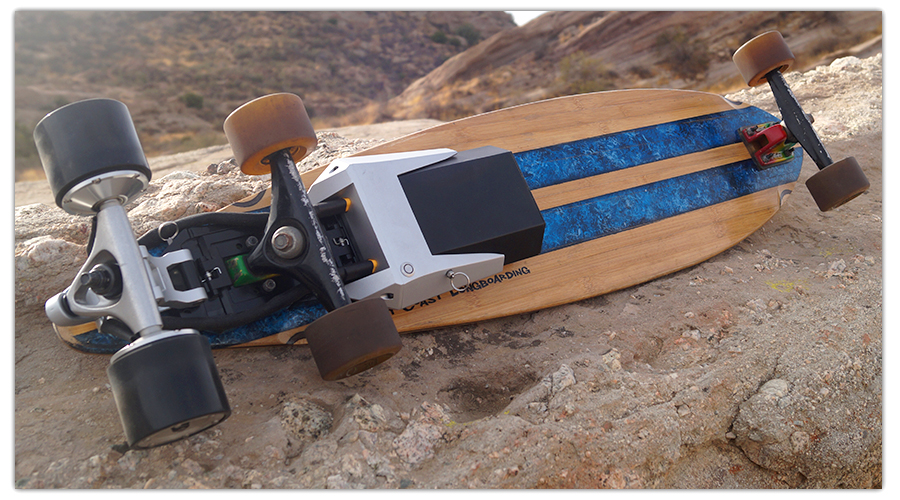 The board is controlled by the simple wireless remote. The remote has one power button and one rotational knob. Forward is GO! and backward is the brakes!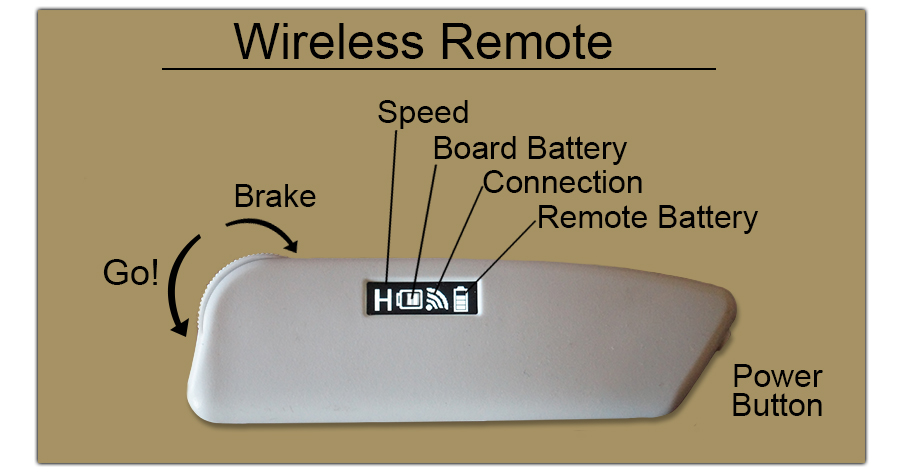 Brakes?! Yes! As most people know, skate/longboards do not have brakes, but adding the Funing device to your board changes that! This can be pretty convenient because the top speed of the board is 21mph! The remote allows you to choose between 3 modes: Easy (max speed of 4mph), Normal (max speed of 13mph), and Hard (max speed of 21mph). The Funing Board will also push you up a slope of up to 10 degrees.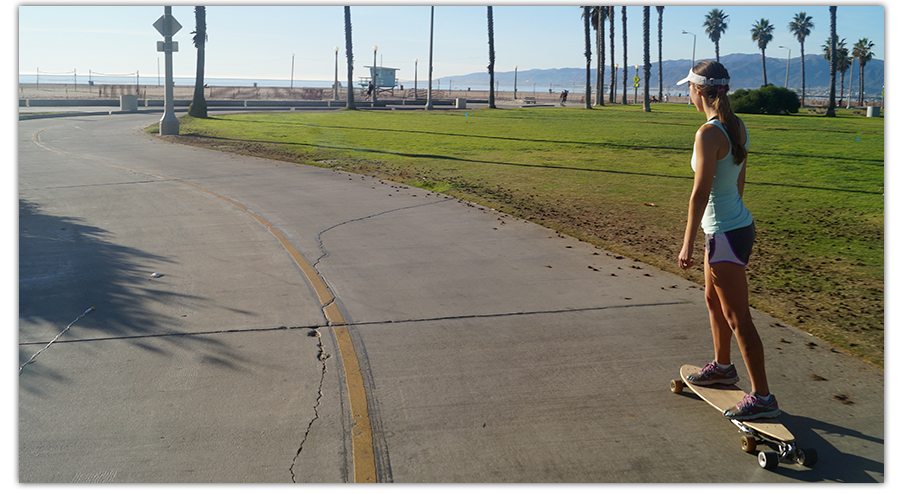 We rode the bike path from Venice beach all the way to the Santa Monica Pier and back. This is about 6 miles round trip, and the battery was only half way gone! The board manufacturer states that the range off of one charge is about 11 miles (based on 176 lbs rider). The battery charging time is also only 1 1/2 hours.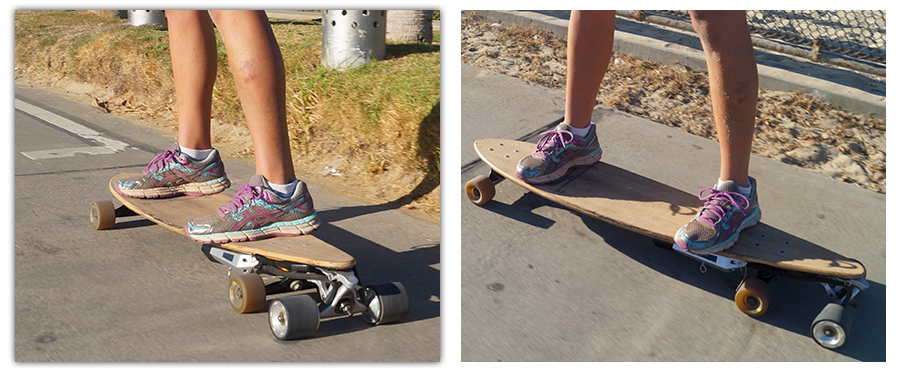 Your longboard will handle a little differently when the Funing Board device is attached. This makes sense because your board now has 6 wheels and 3 sets of trucks. I ride with really loose trucks, and the Funing Board made it so the board did not turn as sharp. That turned out to be a good thing because the extra wheels and trucks added some stability at higher speeds.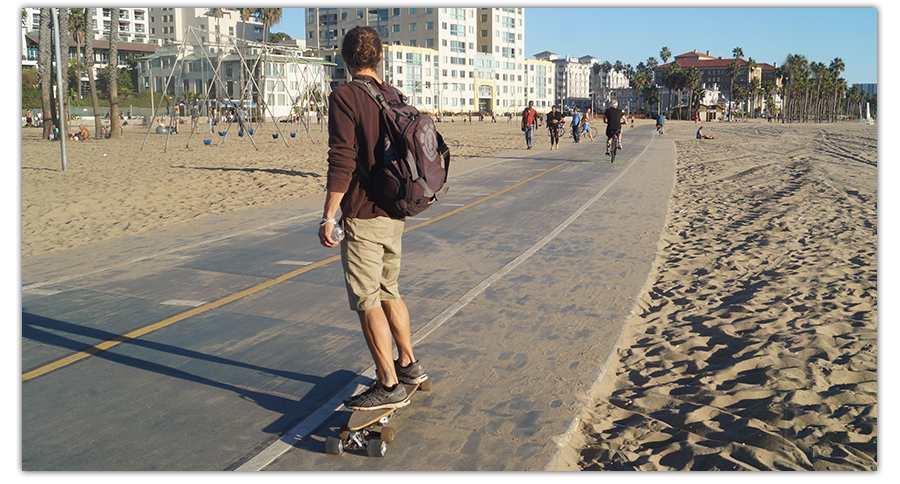 The acceleration on the board was surprising to me. When you put the board on High/Hard the acceleration continues rapidly until you hit your max speed around twenty mph. On the flat bike trail with no kicking, I was flying! I'm sure I could kick up to a speed of 20 mph, but to effortlessly hold that speed for a few miles is an awesome experience.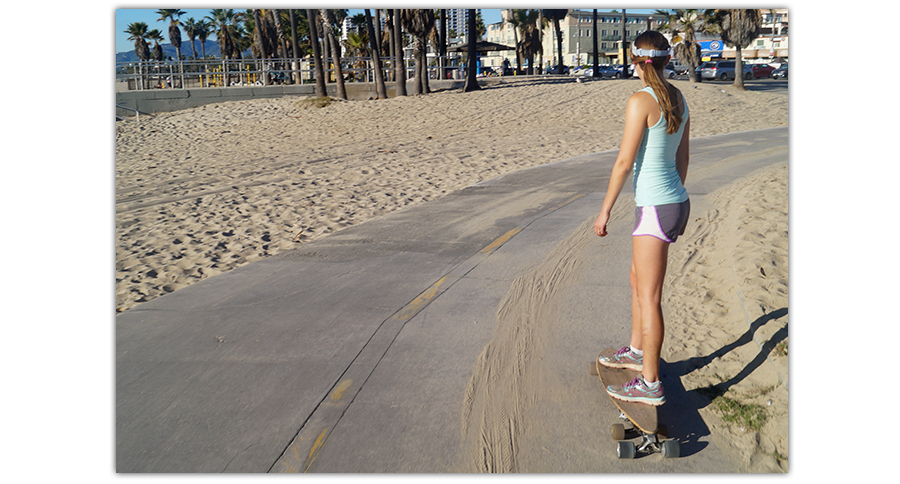 The Funing Board device kind of bounced around and made some noise when we encountered bumps. On a sidewalk that might get kind of annoying, but the kit includes some foam strips to make a snug fit between the battery and the board. I think that was because we mounted the device to our Pintail Classic board, which has some flex to it. I would recommend this device to be mounted on a hard board with little to no flex.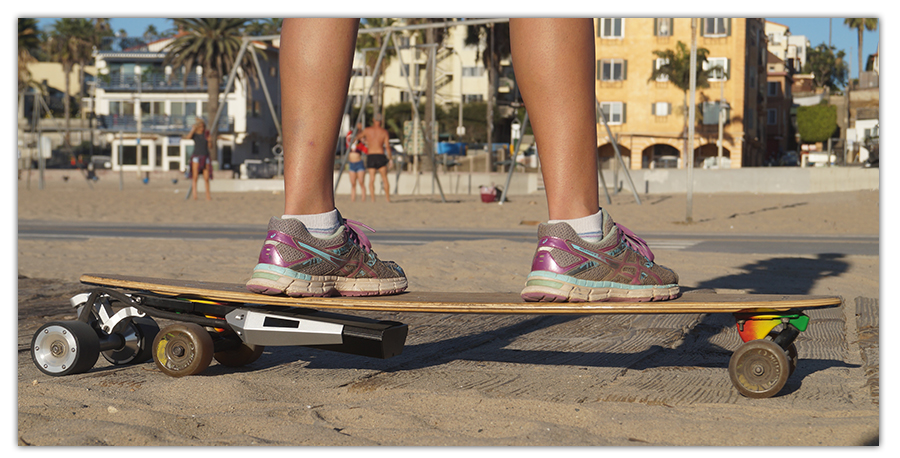 The Funing Board Device also can replace your rear trucks if you wanted a full time electric only board. I would also recommend the Funing Board to anyone that enjoys long cruises on flat ground, or to anyone that wants an alternative commute to work. My favorite aspect of the Funing Board is the fact that they made it sooo easy to add and remove it to ANY board! You can literally turn any skate/longboard into an electric board! … and back! .. in less than 30 seconds!! If you are a boarder already and are thinking about an electric board alternative check these guys out! You can visit their website at www.funing-tech.com or you can check out they're social media pages too! They instagram @funing_board and facebook! You can also check out their video on YouTube here! Please let us know what you think about this board in the comments below! Feel free to ask questions! Thanks for reading!