On my travels across the country I was able to meet with Mark, the owner and founder of Pacific Tribe Skateboards. Mark is a handyman, someone who can fix things, and acquire new skills easily. He is a Youtube learner and passionate about his children. Those things led him to making a few longboards in the garage with his son. The craftsmanship and quality had begun to be recognized by the people who saw the boards. Soon people started to ask where they could purchase some of his boards.

I toured the Pacific Tribe Skateboard wood shop and got to see where and how each longboard is made. The once garage is now a full on wood shop with all the sanders, saws, and drills needed to make longboards. The walls of the shop are lined with the many different planks of wood that make up the longboards. Some of the planks are fat, some are skinny, some long, some short, and they are a variety of wood species and colors.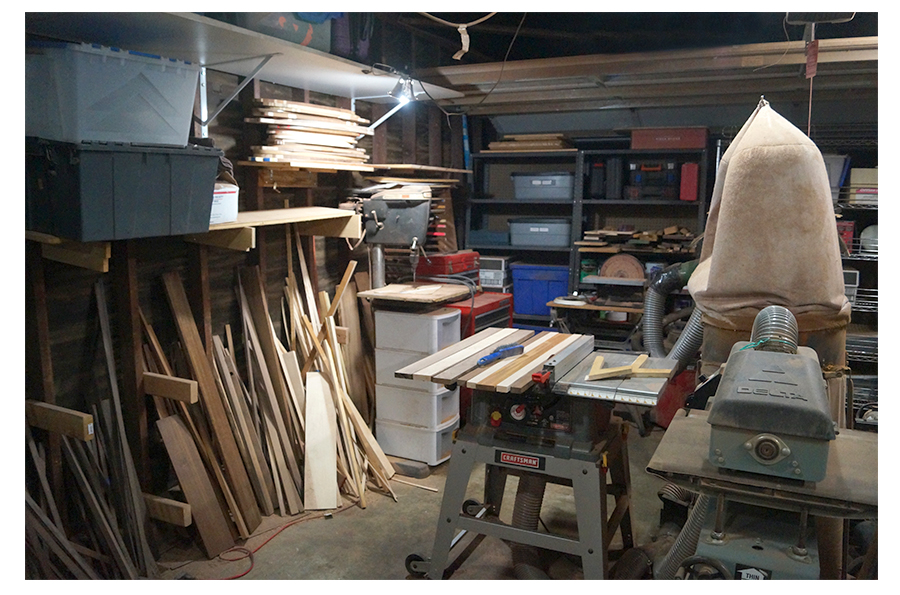 When you get to see each individual piece of wood, you start to understand that each board is unique and one of a kind. Each board is completely hand made with many different types of hardwood. The wood planks are cut to size and organized in the desired pattern.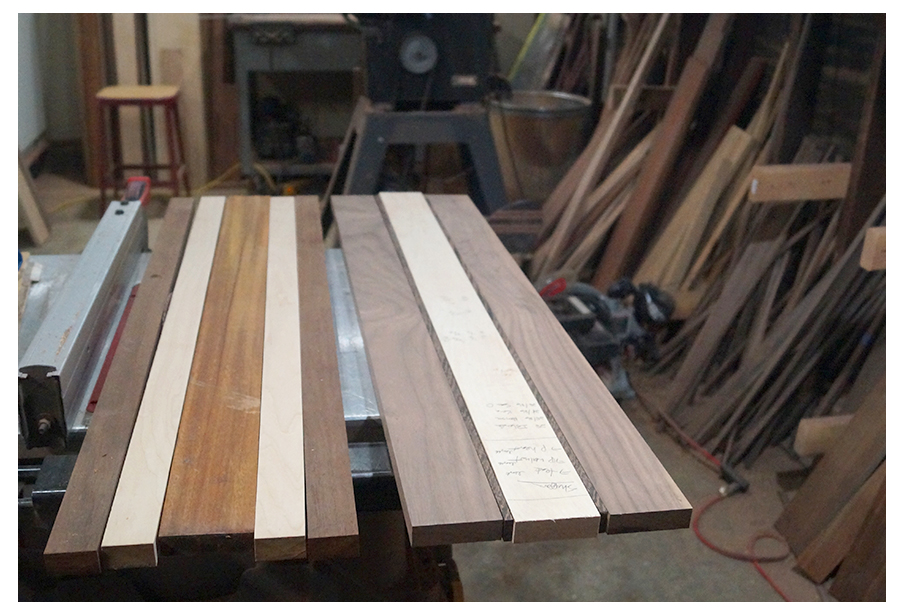 After the planks are layed out they are glued and pressed together in the vice grips. When the adhesive dries the deck is shaped and cut to size.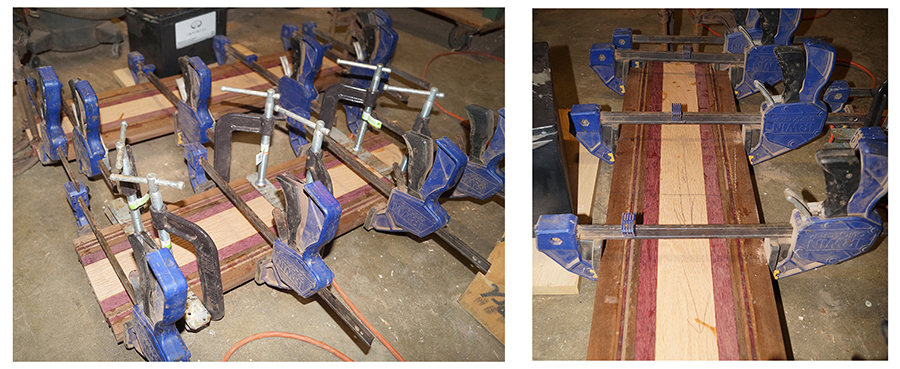 When the deck is ready, it is sanded smooth. The truck mounting holes are measured with a cool stencil and drilled in the appropriate spots. The decks are gripped with a liquid grip surface. Free Spirit 180mm reverse kingpin trucks are mounted on risers.
The Pacific Tribe Skateboards are made with hardwood, giving great stability to your ride. The deck provides a stable platform for cruising and dancing. The boards allow for you to feel comfortable through carves and really enjoy your ride.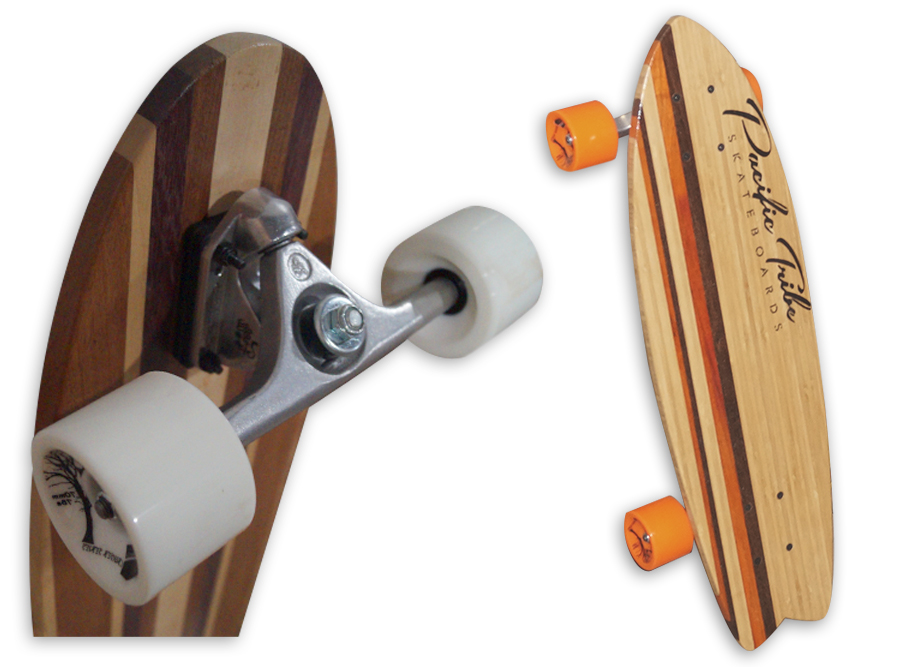 Each board is unique and filled with character. They come in a variety of sizes and a few different shapes, you can pick the boards up HERE at the Pacific Tribe Skateboard site. If you're interested in learning more follow Pacific Tribe Skateboards on Instagram and Facebook! You can also see a review of one of the boards in another article HERE (when its written).
Thank you to Mark for giving me a chance to meet him and giving me the opportunity to see how his boards are made! Here's a cool picture of some of the Pacific Tribe Skateboards side by side with one of my Lost Coast Longboarding Decks!