While traveling across the country we crossed though Wyoming and had the opportunity to skate the Laramie River Greenbelt Trail.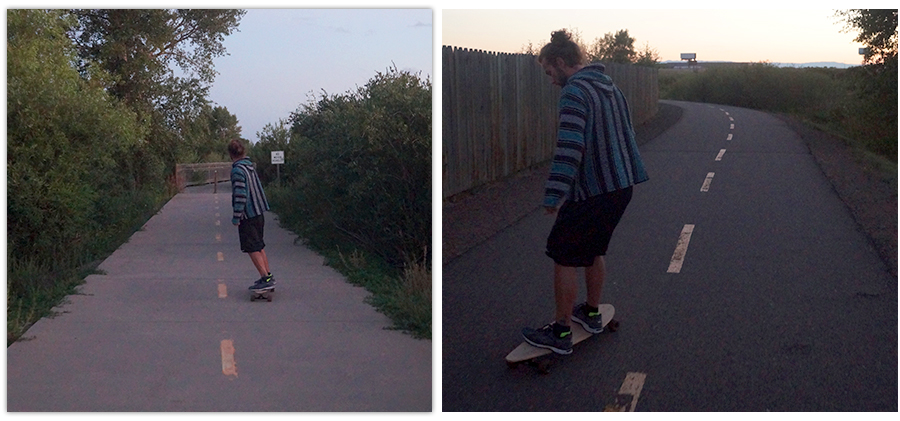 This is a 6 mile paved trail along the Laramie River, in the city of Laramie. The Greenbelt path and park, playground, dog park, picnic area, and allows you to fish in the river!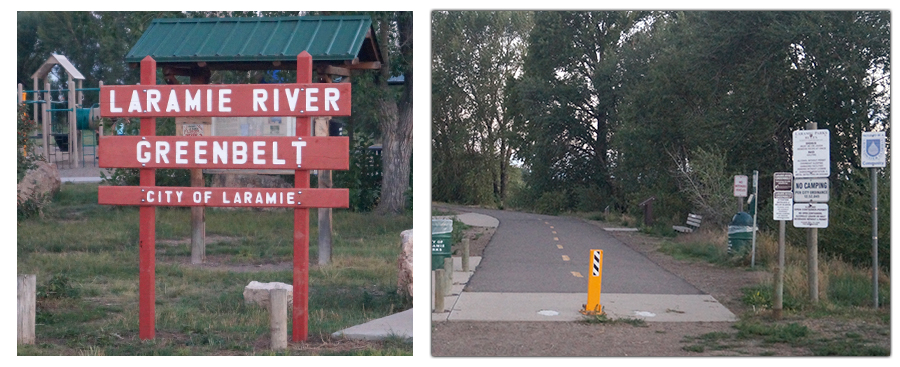 The trail starts at a park with a playground and a small beach area to swim in the river. The trail is pretty level with a few twists and turns. The trail winds through the park next too the river on mostly smooth blacktop.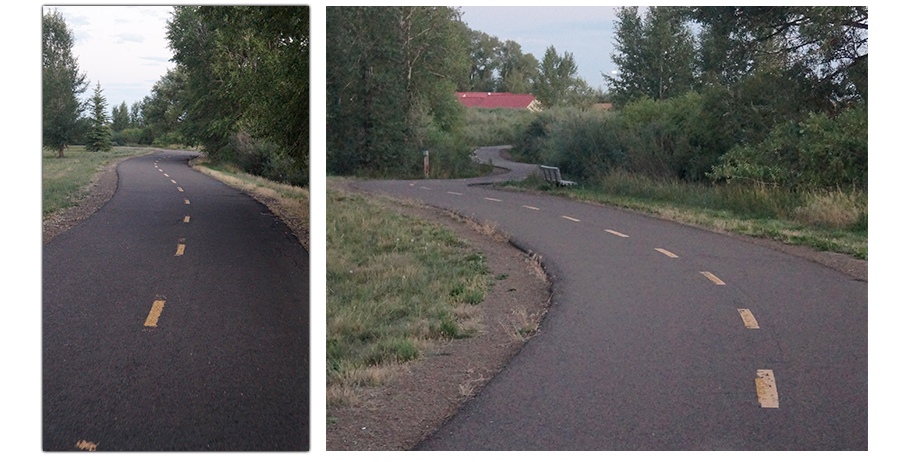 Most of the trail is in good condition but there are a few cracks that could do some damage to a longboarder.

The trail continues on the streets and bike lane briefly through a neighborhood where it reconnects with the trail by a bridge. There are a few wood plank bridges along the way.

The trail also goes under the road a couple of times, allowing you to skate under a few bridges. The sun was setting fast upon us, so we didn't have time to follow the whole trail. We made it to a loop section of the trail. This part had a slight downgrade and some curves.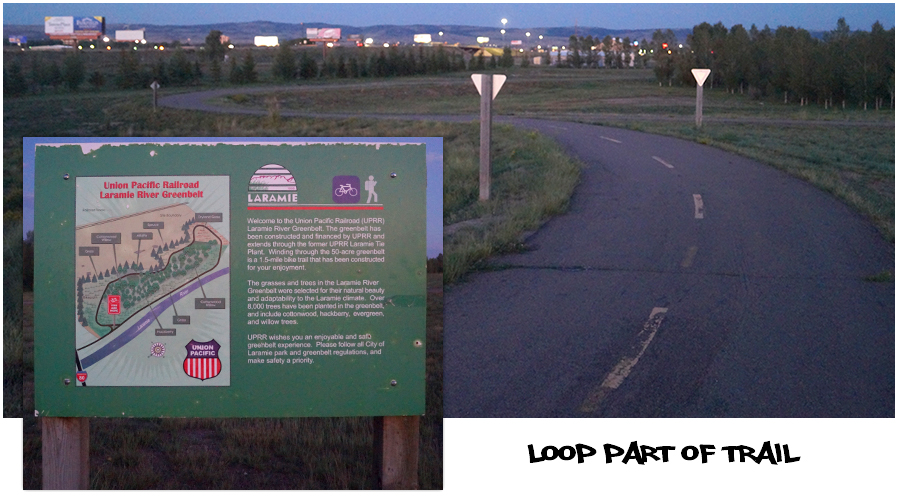 Some time along this trail I busted some bearings on my board. The bearings were a few years old and the backing of the bearing and all the balls fell out.. kind of messed up my trucks, but not too bad.
This was our first time in Wyoming, and I didn't know what to expect from a trail, but it was a chill ride with a few bumps. That's about all we have for longboarding in Wyoming, Please take some time and check out our hand crafted longboards and t-shirts! You can see all the stuff we make at Lost Coast Longboarding.