The Kona Skate Park is located at 8739 Kona Ave in Jacksonville, Florida. This is the oldest surviving skate park in the world! There has been plenty of history made in this skate park and it has a lot to offer today's skaters as well. There is an admission fee to skate at Kona which is rare for most skate parks, but this park is HUGE and old, so it does require maintenance, repairs, and they often build on to the existing park.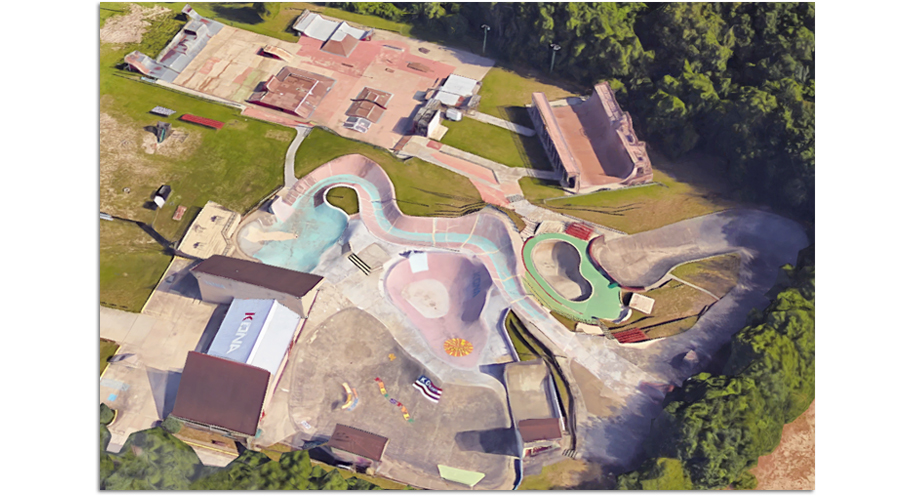 First off, the environment of the skate park is awesome. When you first walk into the building (must enter the building to enter (the park)), you are immersed in skate culture. Kona has its own personal skateboard museum with tons of vintage boards, artwork, newspaper articles, and exhibits to look at.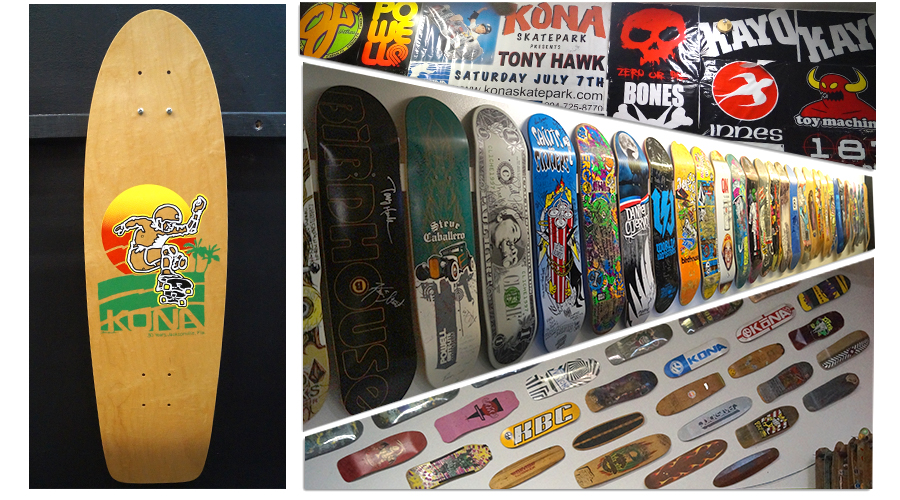 There are a few lounge areas with couches, booths, and TV's, as well as a full concession stand! It's nice to take a break from the Florida heat and be able to get a cold soda and some food.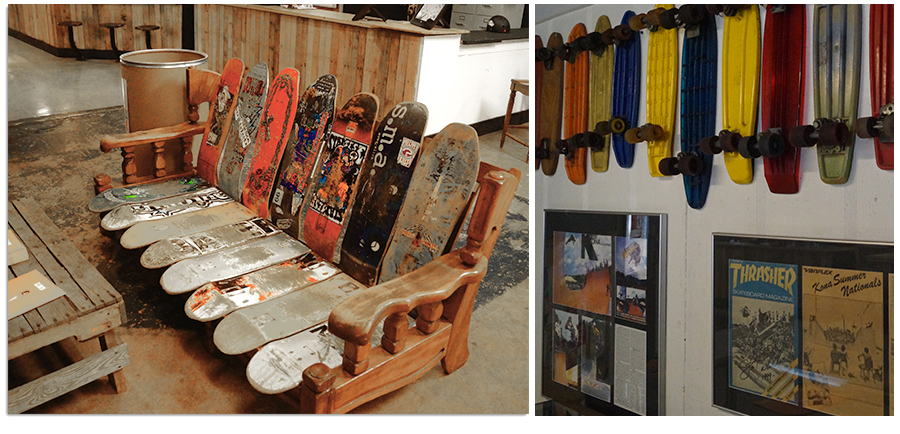 There is also a full on shop area with tools and parts in case you bust up your board. They have areas with drums and music instruments for live shows and gigs and stuff. And the people that work there are all laid back and awesome.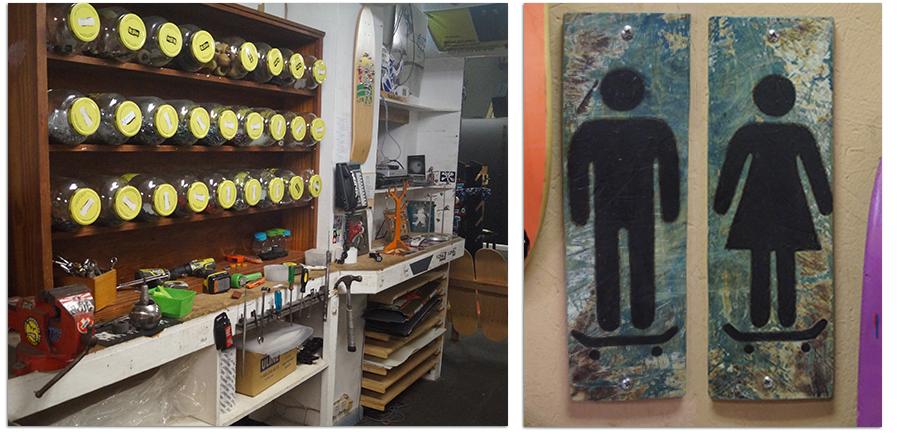 Also, the skate park itself is awesome! The park is huge, with tons of different areas to suit each style of riding.
There is a very large freestyle area that is smooth concrete with rounded transitions and roll ins. This part also leads to a large bowl with a large Vans "off the wall" legit wall, and a large vert ramp half pipe with flat bottom.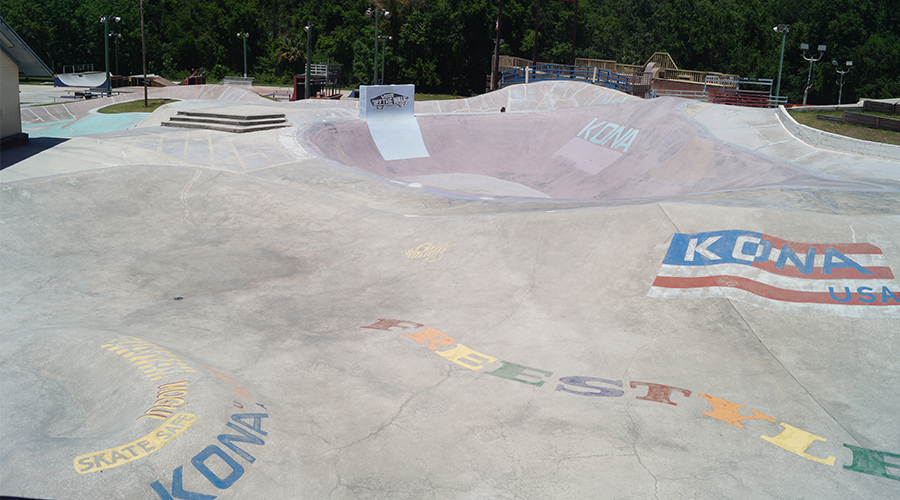 This area of the park is known for the first EVER drop in! The top of this area leads to the start of the snake run.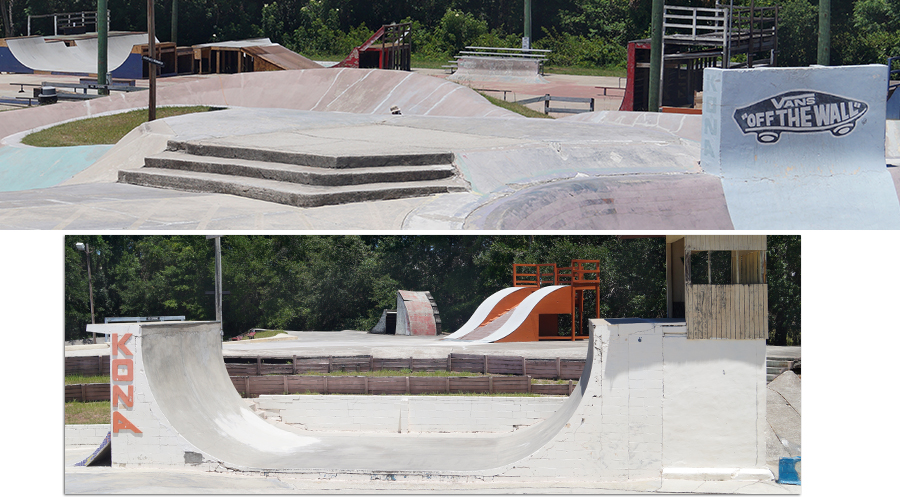 The snake run is awesome, it is a very long run with high banked sides and turns. Unfortunately, it was under repair when I visited so I did not get to ride it but I was told that you go much faster than you expect and you build up the speed very quickly! This looks like a fun part of the park, and when I come back I will definitely make it a point to master the snake run. The snake run finishes into another freestyle type area with a number of ramps and smooth transitions.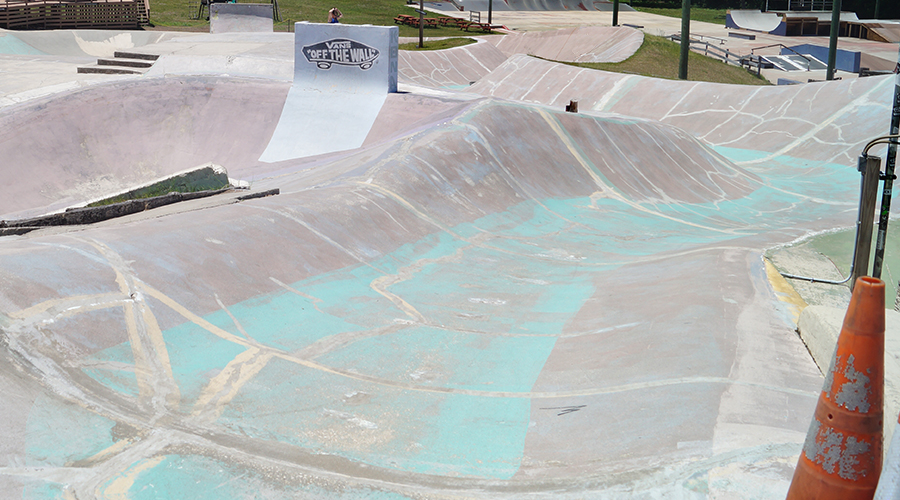 There are some large ramps at the top of the snake that you can start your run with, but I can't imagine being able to control your speed if you use them, but I know there are dare devils out there that might!
There is another large bowl called the "Kona Pool" which is in great shape. The pool is lined with coping and has a few steps and a banked turn with coping on the outside to add to to this area.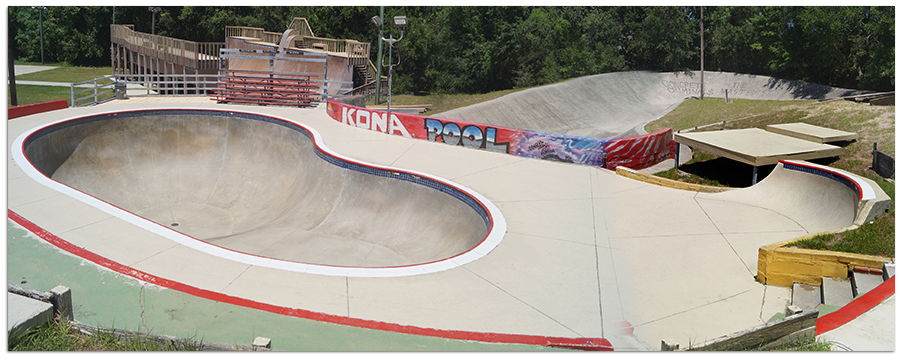 Next is the large "J" run. It is sort of like a snake run, but its only got one turn and comes to a rounded bowl at the bottom. This was very fun to ride in with the longboards. You are able to build up a lot of speed and get high on the banks, and the turn at the bottom is large enough to ride through and head back up the "J". You can link this area to the large street area by hopping out at the bottom of the turn and cruising past some stairs and light poles.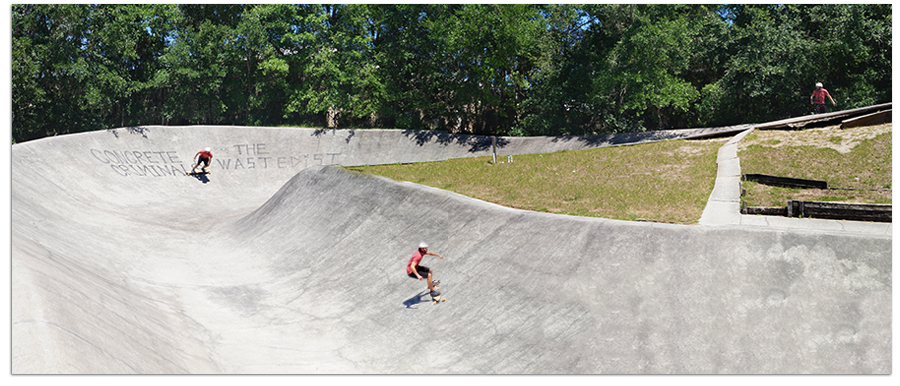 The street area is a very large area with a bunch of ramps, rails, and boxes. If you enjoy riding street areas of the skate park, you wont get bored here.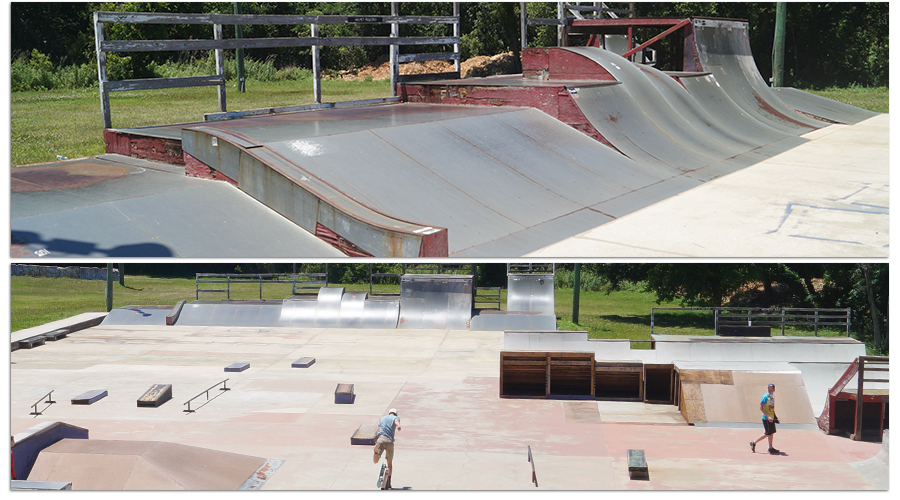 Along with all of this, there is an X-games worthy half pipe!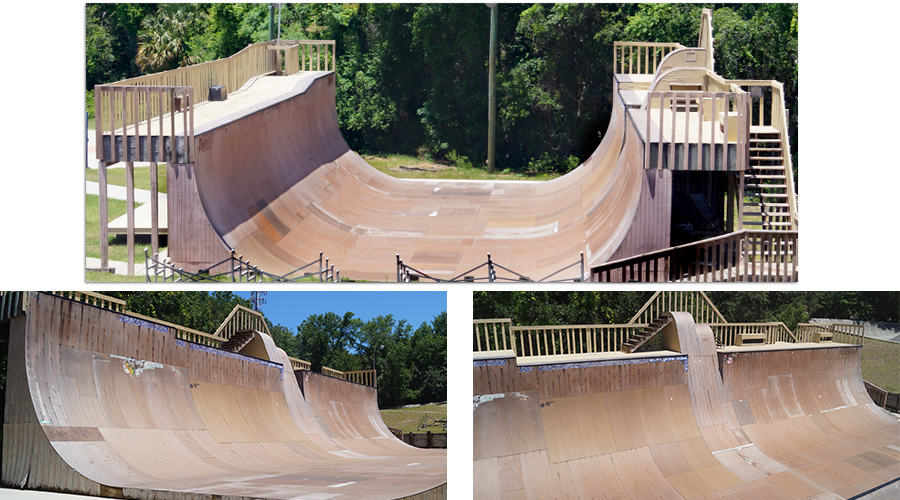 The Kona Skate Park is known for hosting events and this June (2017) they are having a huge 40th Anniversary celebration! With
legendary skaters, contests, events, and a whole festival!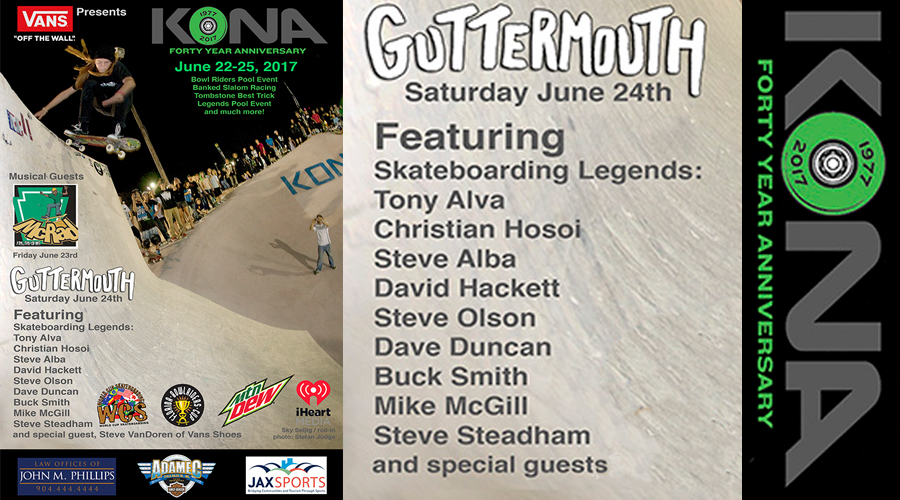 You can view more of that info HERE and you can buy tickets to attend the event HERE. The contests will include:
Bowl Riders Cup Pool Contest $26,500.00 Cash Purse
Banked Slalom Racing $1,500.00 Cash Purse
Tombstone Jam $2,000.00 Cash Purse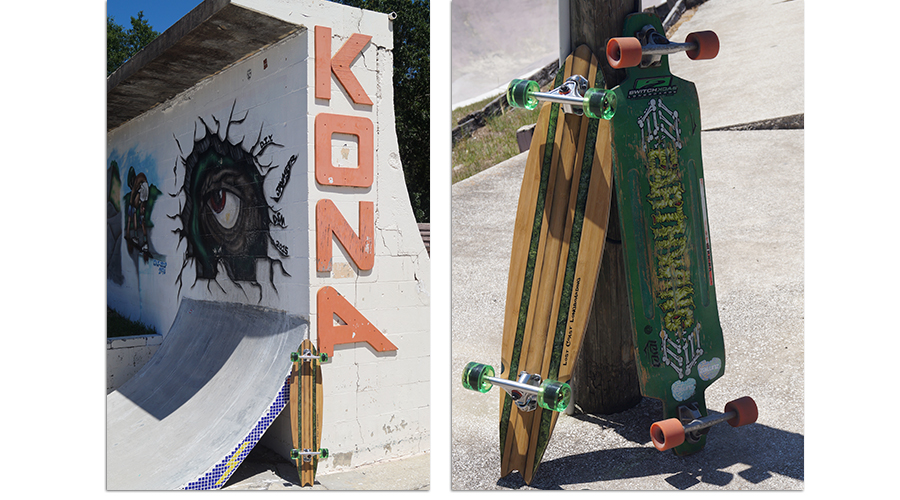 Kona was a fun place for a skate sesh, and there were a few longboarders hanging around. To help support The Lost Longboarder please feel free to pick up some gear at Lost Coast Longboarding! Above is our Fishtail Classic board in green!