While in Northern California we got to adventure quite a bit. We skated around Yreka, checked out the Greenway Creek Trail, and bombed hills in Weed. McCloud Falls was not far from the area, about an hour, and was highly recommended so we went for a day trip.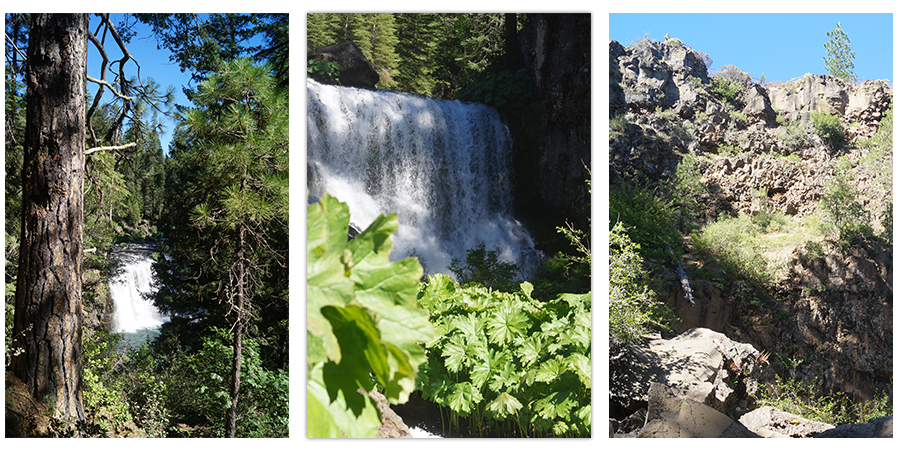 We first checked out the Lower Falls area. It was packed, no parking, people and kids everywhere. We drove further on to Middle McCloud Falls. There was only two other vehicles in the lot. The descent to the falls was in the woods on easy to follow switchbacks.The river could be seen down below as we hiked. After a bunch of switchbacks, there it was!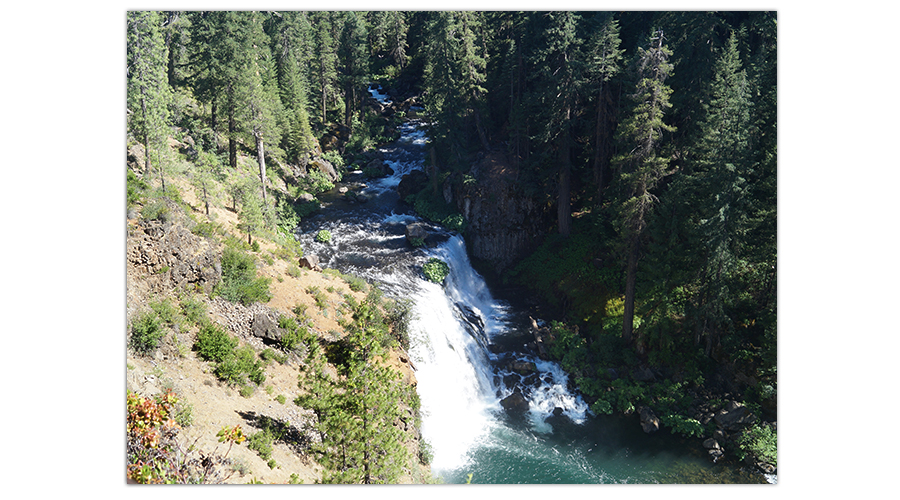 The falls were big and the water in front of it was deep and beautiful. There were some large rocks to climb around on as you searched for the perfect view. The mist created a rainbow making the falls even more breathtaking.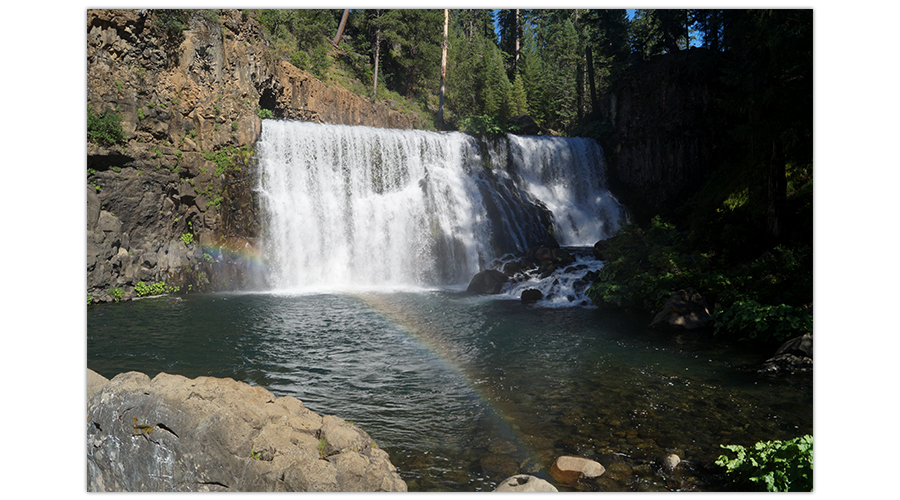 Shane couldn't resist and jumped right in! The falls were beautiful and the pool was a great size.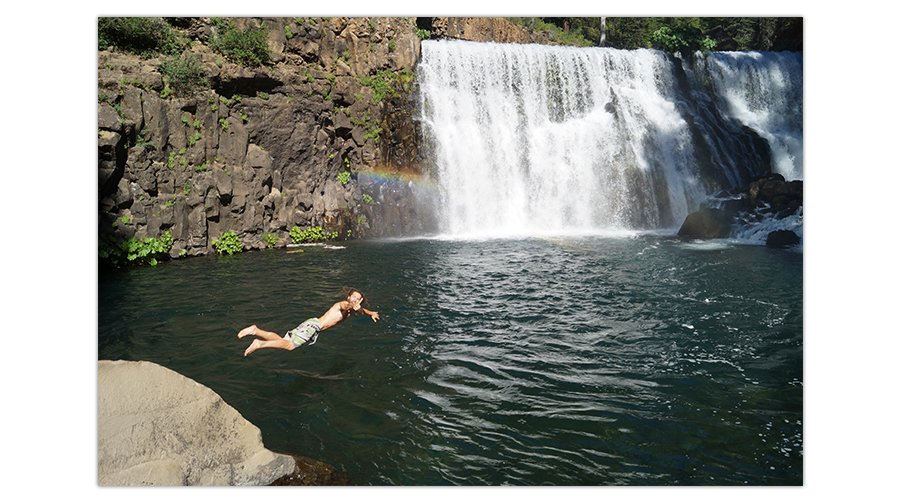 After the ascent, it was getting late so we didn't get to check out Upper McCloud Falls.. this time. It looks like an awesome river adventure to carefully attempt between falls. We'll definitely have to make it back there sometime to do some more exploring. Thanks for reading about our adventures! To help support The Lost Longboarder please pick up some gear from our shop at Lost Coast Longboarding!