Having a connection with your longboard is important. A great way to start that connection is ordering a one of a kind custom longboard by Lost Coast Longboarding. I personally hand paint all of the Lost Coast Longboarding decks.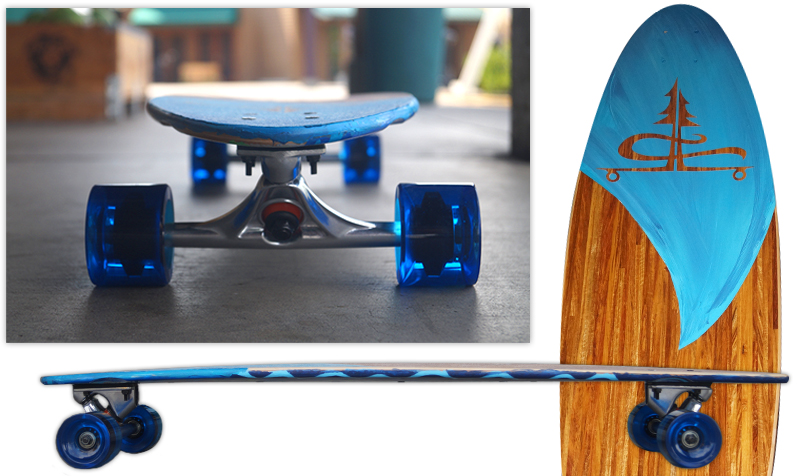 I paint by hand or I sometimes use my airbrush. A custom longboard can be inspired by your unique vision. When you order a board I will work with you to understand what you would like your custom board to be inspired by. Then I will use my abstract artistic style to portray your idea. This longboard was inspired by a photo of Thailand.

The request was made by a rock climber, so I incorporated the desired water and rock formations with my own abstract spin.

The color of Blue was requested to be the main color in the painted image. I was able to incorporate blue on both the bottom and the top of the deck.

I also have experience with graffiti style lettering and boards. This is always a fun project for me and I enjoy the creative challenge.
Graffiti boards tend to take more time to paint and require a close attention to detail.
Pricing makes sense, a board with a bunch of letters is going to cost more than a simple 4 letter word. Upon ordering, we will discuss pricing options beforehand based on your desired custom deck art.

Once you purchase a board from custom board from Lost Coast Longboarding, I will get started crafting, sketching, and painting your board. I will ship it out as soon as it's complete! (2-4 weeks) You'll be happy to cruise around and show off your custom board anytime you get the chance!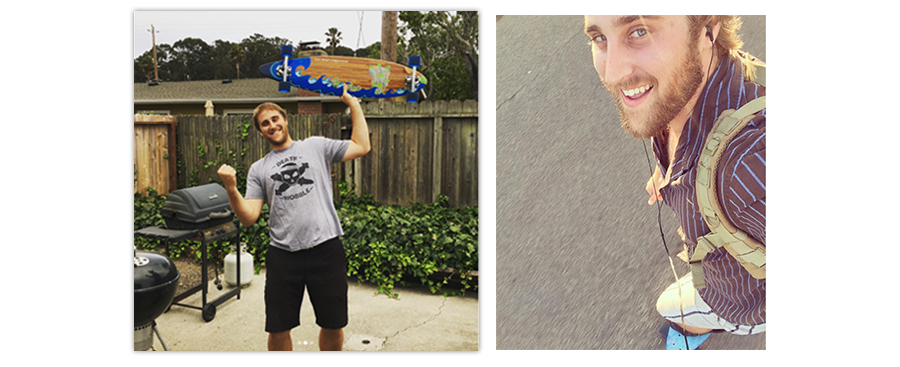 Each Custom Board is unique and one of a kind. When ordered, you understand that you are accepting my artistic interpretation of your given inspiration and letting my creativity create your custom board purchase. Therefore, custom boards are non-refundable. Also, your custom board will not be recreated and will stay truly one of a kind. To get started with your own custom board send us a message here!